Think Subaru and it's likely that most petrolheads think of three letters, STI. Ever since Colin McRae began throwing his Impreza through the Welsh countryside faster than seemed humanly possible, bewinged blue cars with gold wheels and bean can exhausts have been a common sight on UK roads.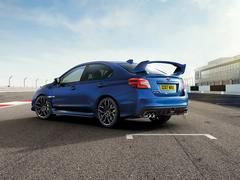 The writing's been on the wall for a while now though. Recent industry developments have led to ever declining sales, as cars like Volkswagen's Golf R demonstrate that
in comfort and refinement demanded by these rally cars for the road are no longer necessary to achieve their levels of speed and traction. So, with Mitsubishi also having
of the Evo as we know it, today's announcement closes the book on a legendary chapter in automotive history.
Subaru says it will now focus investment on new models, platforms and powertrains, and the time therefore feels right to, "open a new chapter for Subaru and allow WRX STI's heritage to inform future developments rather than being continued."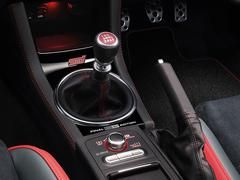 There will, no doubt, be plenty of eulogising in the coming days and months, but for now we have this, the WRX STI Final Edition. Limited to just 150 examples, it's intended as a farewell to the moniker, "marking the end of this era of Subaru's heritage in the UK."
The Final Edition comes with several upgrades, Subaru claiming it is in fact the most capable STI ever sold on these shores. For starters, wheel size has been increased to 19-inches, making space for larger, more fade-resistant, Brembo brakes. A redesigned front grille enhances cooling performance, while the multi-mode centre diff is now fully electronic to provide optimum cornering ability.
There are Final Edition badges on the doors - of course - inside which you'll find an interior bedecked with high gloss black inserts and red seatbelts and stitching added to the, now-heated, front seats. The instrument panel design has been refreshed and a larger 5.9" multi-function display has been added to the dash - all the better for seeing the newly integrated reversing camera and controlling the DAB radio.
The WRX STI Final Edition is available to order from November 1st, priced at £33,995. And should you desire to relive the glory days on a tighter budget, there are plenty of cheaper ways to pay tribute to the STI in the classifieds...