Since 1997 - yes, it really was that long ago - Litchfield has been making its name known across the industry for getting big power from Nissan GT-Rs. Of course it has dabbled with other stuff (its lightest RS6 tune makes 660hp, for example) but making fast, four-wheel drive Nissans go even quicker still is what Litchfield is all about.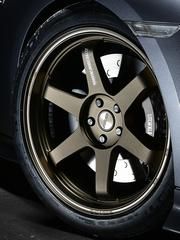 To mark two decades of doing so, Litchfield has creates this: the LM20. Based on the new
, Litchfield humbly describes this GT-R as "arguably the greatest road-going GT-R so far", "jaw-droppingly capable" and "a limited production special that celebrates performance without compromise." Unabashed is probably what you'd call it.
Interestingly given Litchfield has made GT-R with four-figure power outputs this LM20 features 'just' 675hp, or 105hp more than standard. Still, with a claimed 0-100mph time of 5.7 seconds and a 203mph top speed it's probably fast enough for most. Peak torque is 600lb ft, produced from 2,500-5,100rpm.
The more substantial tweaks are underneath in fact. Litchfield has its own enhanced calibration for the Bilstein Damptronic dampers, plus the traction and stability control, said to allow for "staggering" road and track dynamics. Given the standard car is hardly lacking in that department, that promises a great deal. Also new are bespoke Eibach springs and a new anti-roll bar.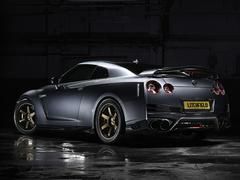 Behind those fantastic Rays wheels (what is it about bronze wheels on Japanese cars that works so well?) sit 400mm Alcon brakes; the Michelin tyres mentioned would appear to be Pilot Super Sports, leaving the option there for Cup 2s if you're more serious about track driving.
See also the new carbon fibre parts: the front lip, the blade across the grille and portions of the rear bumper. Litchfield claims tangible downforce from the front changes, assisted by side air guides. Looks cool, too.
Litchfield will make 20 LM20s, priced at £96,995. Each one is supported Litchfield's three-year warranty that includes servicing and even covers GT-R Owner's Club track days. Just don't be this guy, of course...
Autocar 1,200hp drag race vid here if you want it too.