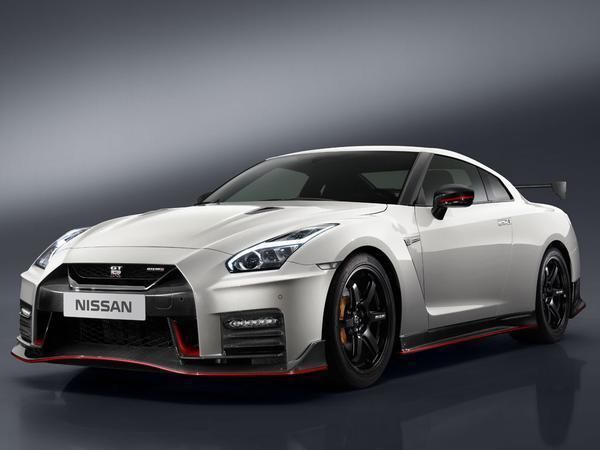 You know it's a modest facelift of a car when the press release's second paragraph mentions a "significantly reinforced hood". Still, the
GT-R NISMO
is a fairly extraordinary car in the first instance, so Nissan can probably be excused a subtle update.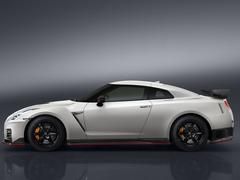 Which way to the Nordschleife?
Following the MY17 refresh of the
standard GT-R
, the NISMO also incorporates a new bumper, a revised grille that improves cooling and tweaks to the carbon canards at the front. As we said, it's pretty modest. The interior also gets a facelift, with fewer buttons and new displays like the regular GT-R. The NISMO does uniquely receive a pair of Recaro carbon seats with Alcantara inserts.
As is often the way with GT-R revisions though, it's the changes underneath that are more significant. Building on the stiffer body of the standard car, this NISMO has had its dampers, springs and stabilisers further tweaked to improve handling. In addition to added downforce, Nissan claims that slalom times and cornering performance for the GT-R NISMO are improved by nearly two per cent over the previous car. Two per cent (!). There is also talk of "better overall balance" for this model, said to create a car "that can be enjoyed on a winding mountain road as on the local race circuit."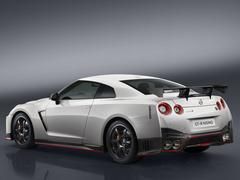 Should make quite the early Christmas present
Power and torque are identical for this NISMO, boasting the same 600hp and 480lb ft as before. The six-speed dual-clutch automatic is carried over unchanged as well. Again though, with a 0-62mph time of less than three seconds and a top speed in excess of 190mph, you could argue it's sufficiently well endowed already...
Nissan UK hasn't yet announced a price for the new NISMO, but customers will be able to order their cars from next week and collect their car just before Christmas. If you can't wait that long - and can forego that two per cent improvement in slalom speed - then it seems £140K is the going rate for the old R35 GT-R NISMO. If you like GT-Rs, you won't be disappointed.