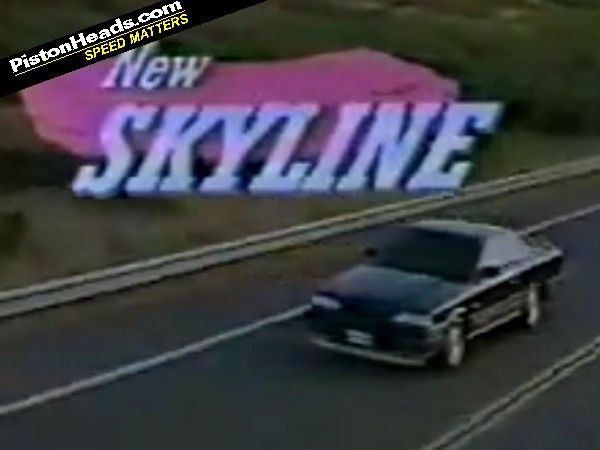 Alright, so the latest
R35 NISMO
isn't a Skyline but, for most of us, the GT-R fascination will have originated from the Skyline-badged R32s, 33s and 34s.
But for this PH Ad Break, we're heading back to the pre-GT-R days of the R31. It's a million miles from the latest GT-R, but it's a nice (tenuous) link back and, far more importantly, a brilliant commercial.
It's eight minutes of horribly repetitive electronic backing music, winding roads, test tracks and the most wonderfully garish 80s fonts to illustrate the Skyline's equipment roster. If you thought a feast of tech acronyms was a modern fascination, think again. The 1986 R31's equipment included 4WAS 'anti-skid braking system', HICAS active suspension plus an EAT auto transmission.
As this was the 80s, manufacturers could actually show their cars doing some speed. So keep an eye out for a speedo that climbs much more slowly beyond 80mph, a tacho winding up to 7,000rpm and a boost gauge flickering into life. Skylines also came with an extendable chin spoiler, a la 991 Turbo. Plenty of nostalgic cool there then, but definitely not as intriguing as the four-door Skyline GTS that also makes an appearance. Wonder if NISMO could work its magic on that?