Toyota. Yaris. Hybrid. Words a PistonHeads scribe would never reasonably expect to find himself writing for a story on the PH homepage. Yet there they are.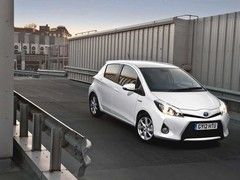 Take this as your starting point...
Prefixed with '400hp-plus', 'four-wheel drive' and 'Le Mans-derived hybrid system' and all of a sudden it begins to make some sort of sense, as the drip feed of teasing press releases for Toyota's Hybrid-R concept for Frankfurt reveals the car to be based on, yes, the humble Yaris.
From the first release we knew it would be 'an exciting concept for road and track' and feature hybrid technology based on the TS030 LMP1 car. Strong start. The second release boasted of switchable road and track modes - again hammering home the circuit ready pretensions - and confirmation the car would be based on an existing Toyota model. Having established that would not be the GT86 a long hard stare at the current Toyota product line-up here, in the US and Japan was a pretty uninspiring way to spend some time. Best we could come up with from that was something Auris-based.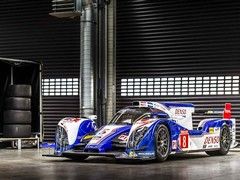 ...and add a bit of this to make your mega Yaris
But no, it's a Yaris. Running a 1.6 GRE (Global Race Engine) paired with two electric motors to give it 'intelligent all-wheel drive capability' by releasing power stored in a super capacitor under braking, presumably to the rear wheels. Toyota describes this as "particularly suitable for use in a sports car thanks to its high power density and quick charge and discharge speeds."
We'll wait to hear more from Frankfurt having inspected the car itself on the Toyota stand.