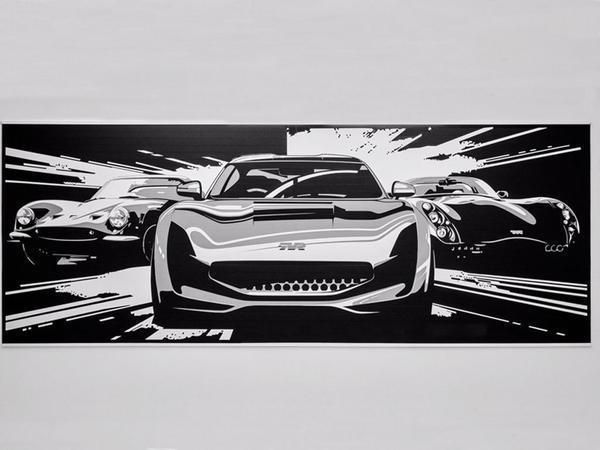 Confession time; although my job title says 'Editor, PistonHeads' my only direct experience of TVR is a brief suburban trundle in
Garlick's Chimaera
. The short of it is my professional gaze was elsewhere when TVR was last a going concern but, suffice to say, I've heard the stories and am fully aware of the historic bond between PistonHeads and TVR.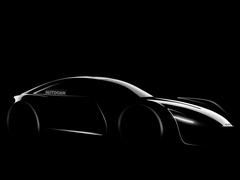 Perhaps this lack of emotional involvement is an advantage though. Because from where I currently sit I read all the news about TVR's rebirth with a degree of excitement and sincere desire for it all to play out as promised. And a cocked eyebrow that'd put Quentin Wilson to shame.
You may be surprised at the lack of coverage on 'new' TVR on PH's homepage thus far, especially given the column inches our colleagues at Autocar have devoted to it in recent days. Honest truth? Not for want of trying we've yet to establish a direct line of communication with Les Edgar and his team. Gents - if you're reading, give us a call!
If nothing else I'd like my scepticism proved wrong. But I look at the somewhat vague promises on the firm's official website and my brow furrows. And then I see 'TVR at the London motor show' followed by what's claimed to be a clay model of the car under a nailed down sheet. I'm not saying we need the return of nude models for TVR to make what it describes on its website as 'noise' at a British motor show. Building and teasing a sense of anticipation is all part of the game too. But you need foundations on which to do it. Renderings, a shape under a sheet and words on a website need fleshing out with something substantial, and soon.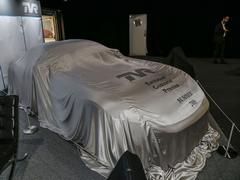 We've got the announcements about the
factory
in Wales
, the exciting news that the car will be based on Gordon Murray's iStream production model and
Cosworth's involvement
in the engine. All of this is good. But, officially, lacking in details. Autocar's sources put numbers to the thing but they're still prefixed 'about', 'more than' and 'expected to'. Respectively you can apply those to £65,000, 400hp and sub four-second 0-60. There's also the news that 'almost' 400 deposits have been received for the car, whose name 'may' (or may not) be Griffith. Try as I might I just can't get that templated Sniff Petrol 'New British supercar'
press release
out of my head, and that was nearly 10 years ago. Probably doesn't help that the page it was posted on also contains a swipe at the 'old' TVR too.
I sincerely hope there are 'almost' 400 people left sufficiently cold by the Jaguar F-Type, Lotus's latest offerings, turbocharged Porsches, the Mercedes AMG GT and looming arrival of cars like the Maserati Alfieri to put their money down for a new TVR. One designed from scratch and built in a new factory whose exact location is yet to be confirmed. Because the idea of a raw, minimalist and invigoratingly uncouth V8-powered rear-wheel drive coupe with a manual gearbox is right up my street. As it is of those with direct experience of TVRs of the past.
Believers need to believe in something though. Somebody whip that sheet off and be done with it!
Dan
Watch the video here
[Sources: Autocar, TVR.co.uk, SniffPetrol, Cosworth]