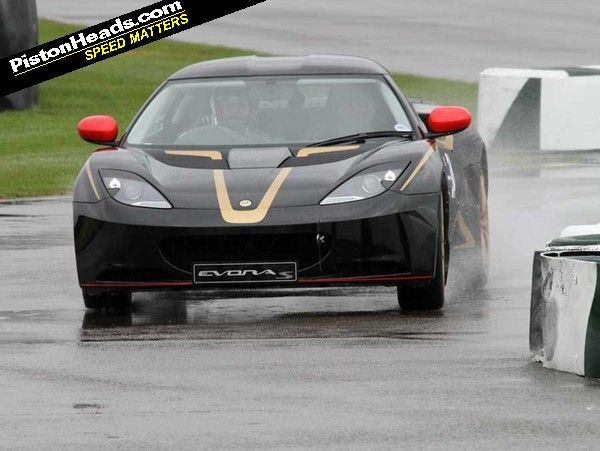 Photo: Robert Clayson
PH towers, Tuesday
So, back in the office and still feeling a little flushed with excitement after yesterday's fun and frolics. And I've been sent some great pics too, both from PHer Robert Clayson and from Goodwood snapper Paul Melbert - a huge cheer to them, the marshals and few hardy spectators who turned out on what was, for anyone who had to be outside, an unremittingly miserable day.
And for my first taste of sprinting I have to say it was a real eye opener. There seemed to be none of the ego nonsense you can get at circuit events and everyone - drivers, officials, spectators - just seemed very chilled out and friendly. Competitive, sure, but perhaps that degree of separation from actually rubbing door handles just takes the edge off the uglier side of that.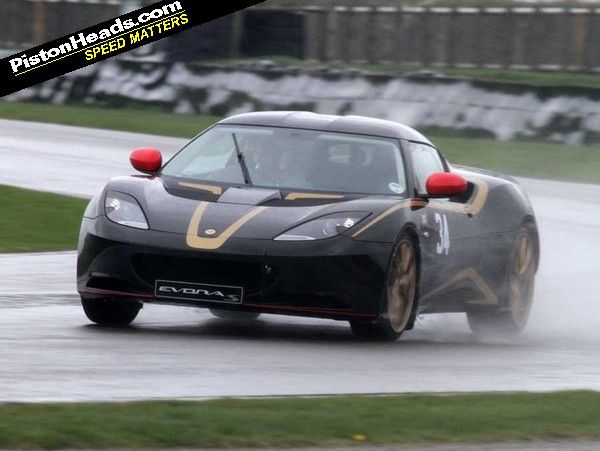 Photo: Robert Clayson
Some epic driving going on though, not least among the owners of the older cars lacking any of the electronic safety nets of more modern machinery like 'my' Lotus. Safety nets that probably kept me out of the tyres on several occasions. Special mention to Martin Hunt who put in a heroic (read terrifying from where I was standing by the chicane) 114.49sec run in his AC Cobra. I caught him looking a little wired and checking his time on the results board and offered my admiration for the way he came round Woodcote. "There was no plan B..." he said, meaningfully, before going nearly a second quicker in his next run - good enough for 10th overall and faster than a host of modern stuff including two ex-BTCC cars. Fair play.
I'm mega chuffed with the way the Evora went though. The two GT-Rs and single R33 revelling in the wet conditions and making the most of their traction advantage even on trackday rubber were dominating Class D. A pretty broad church that was too: 'Road legal cars built after 1979 with an engine of more than 2,000cc.'
Halfway round my first timed run it suddenly occurred to me I wasn't actually pushing that hard so for my second one I decided to just go for it. The result wasn't exactly artistry at the wheel - check the onboard vid for some fairly frantic sawing at the wheel - and had a few heart-stopping moments but 111.26sec was good enough for seventh overall and split the two GT-Rs in Class D, the R33 taking the class win.
Some more photos from the day below and full results from TSL Timing here.

| | |
| --- | --- |
| | |
| Photo: Paul Melbert/Goodwood | |
| | Photo: Paul Melbert/Goodwood |
| | Photo: Paul Melbert/Goodwood |
---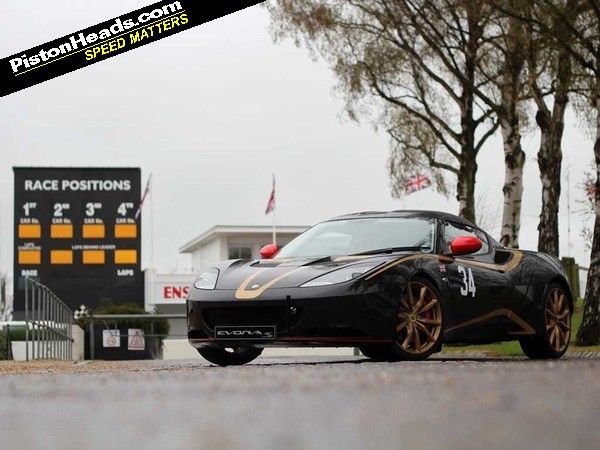 Home - 2200h
Apologies for the lack of updates - a slight connection issue but I'm back home now and still buzzing after a fabulous end to the day.
Well, the second run went really well, if a tad slithery. Video to follow at some point but it felt quicker and it was - six seconds faster than my first one and good enough for third in class - splitting the two GT-Rs - and seventh overall. Really chuffed, though mainly relieved to be giving the GRRC their Evora back in one piece - there was a point at Woodcote where I thought it might be going horribly wrong as the front end skated across the track showing little inclination to turn in but, as it turned out, it actually put me on a perfect line. So I'll pretend I meant to do that all along.
The weather might have been awful but it was a great day and a fantastic introduction to sprints. The friendly atmosphere and camaraderie was really refreshing - sprint competitors seem a pleasingly chilled out bunch and a big hello to all the PHers who came along to say hi.

---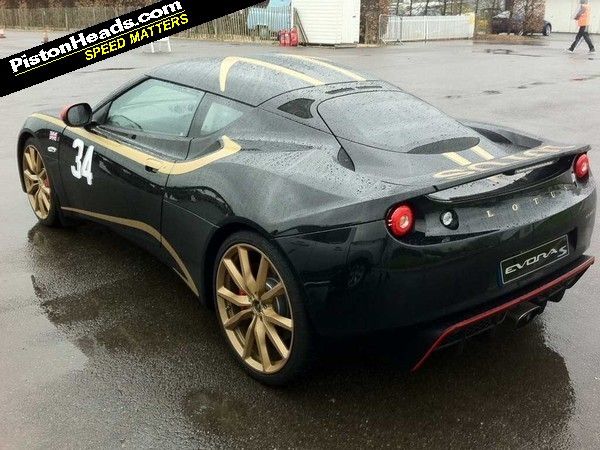 Goodwood paddock - 1405h
OK, so after a bit of a delay after a Caterham went off I've finally had my first run and a I am at least consistent in my pace and to within a tenth or two of my first practise run. Thing is quite a few in my group have picked up their speed somewhat, the GT-Rs still dominating with the very smart looking R33 not far behind, me a few seconds back and with an E39 M5 nibbling at my heels just a couple of tenths behind. Impressive effort there and it just goes to show how the conditions are a great leveller - respect due to the Clio 172 Cup that's third fastest overall behind the two GT-Rs for instance.
Phew. Time to catch breath, grab another cuppa and try and figure out where I can trim some time. I was definitely slow off the line, a little tentative in places and a we ESP-arrested slide in the chicane cost me dear on my exit speed. So, man up and turn it off or keep it sensible and look for time elsewhere?
I'll have a think...

---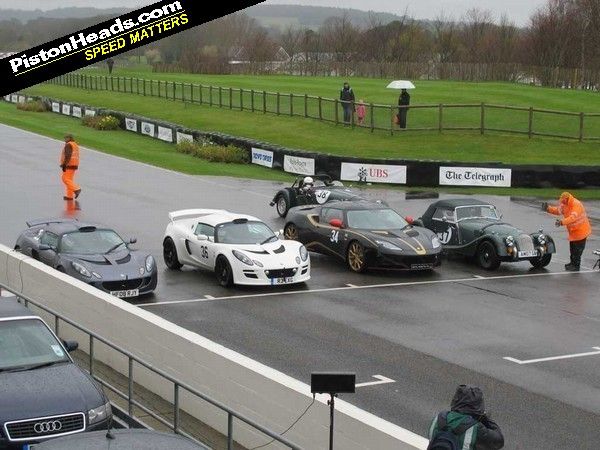 OK, so after all the faffing about and idiocy with the forgotten licence I've just completed two laps in the Lotus, making that three in total if you include the one on the Brompton earlier.
And I'm not sure where the sausage sandwich I gobbled earlier fits with the whole 'add lightness' thing but the Evora is going well. Third in class in fact, though 10 seconds off the pace of two ominously quick GT-Rs. Gulp. There are some nasty patches of standing water around too, mainly right where you wouldn't want them - the turn in at Madgwick, the apex of Fordwater, in the hollow at St Mary's - and I've learned that, in no uncertain terms, the kerbs are definitely to be avoided. But, boy, that lovely communicative steering is just what you need and though I'm very much guiding the Evora with my fingertips there's plenty of information coming through about where it's grippy and where it's not.
And in the meantime I'm going to check out some of the other cars running, many of whom are considerably braver than me. Yes, AC Cobra 'Hairy Canary', I'm looking at you. Fair play. Oh, and I enjoyed the chap in the 10-litre 1907 Wolseley quietly explaining to the clerk of the course he wouldn't stand a chance of slowing the car down in time to make the holding area after the finish line so if the marshal with the flag could possibly stand clear that would be lovely!

---
OK, so I've got everything signed and after a lot of running round I'm sorted. Most importantly I've tracked down breakfast…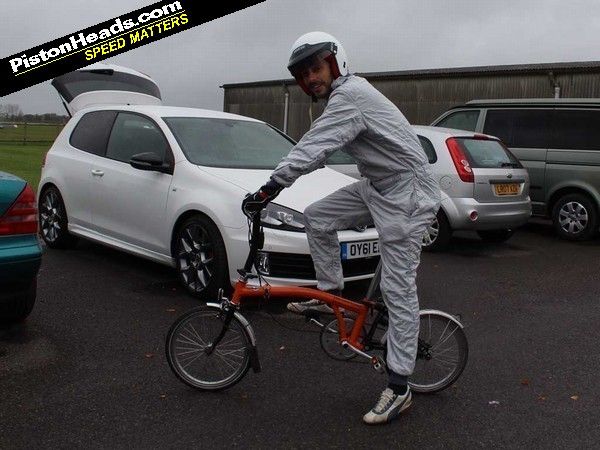 Perhaps a little soon after that I jumped on a bike and pedalled a windy lap of the track to try and get my eye in a bit. Conclusions? It's wet. And there's a nice tailwind down Lavant Straight. Other than that it's guesswork. And I've got my two practise laps coming up. Best get ready...
---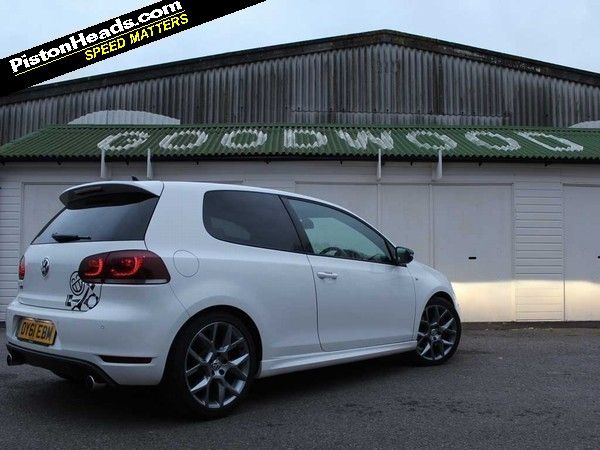 Goodwood, signing on - 0700h
Blimey, it's an early start with this sprinting malarky. But I'm here, bright eyed (relatively) and ready to sign on ... with my 2011 race licence. "Of course I've got my licence!" I said, keen as mustard at the desk. And then a chill through my heart when I saw 2011 on it and not 2012. They assure me it can be sorted though. What a turnip I am...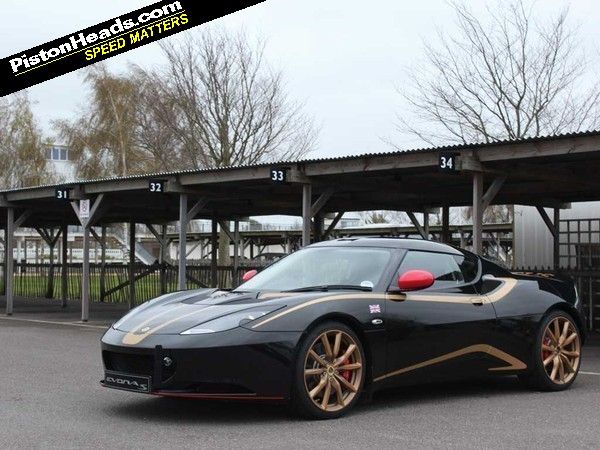 Still, the car is ready and looking good, Goodwood's James taking it for a bit of a shakedown as I arrived.
Time to find a cup of tea I think...
---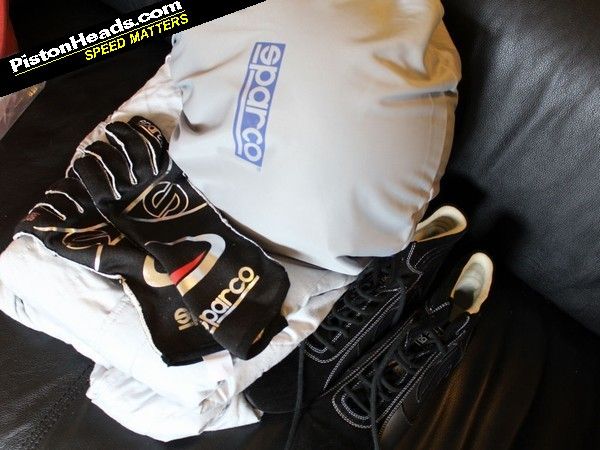 Saturday - 1045h
I was ready to launch into a bit of a rant about how waiting in for couriers - as beautifully expressed in the Viz board game 'Waiting in for a ****ing parcel' a little while back - is one of modern life's most hateful aspects. And then the doorbell rang and the man from DHL was there with all my kit.
So I take it all back!
Huge thanks to the guys at Lotus for sorting out the necessary kit for me to satisfy the scrutineers on Monday too - the pile of fancy Sparco kit now in my living room meaning I'll at least look the part! All the gear and all that...
And word from Goodwood has it that the car is polished, prepped and ready to go. Time to start looking at some onboard vids to get my eye in then.

---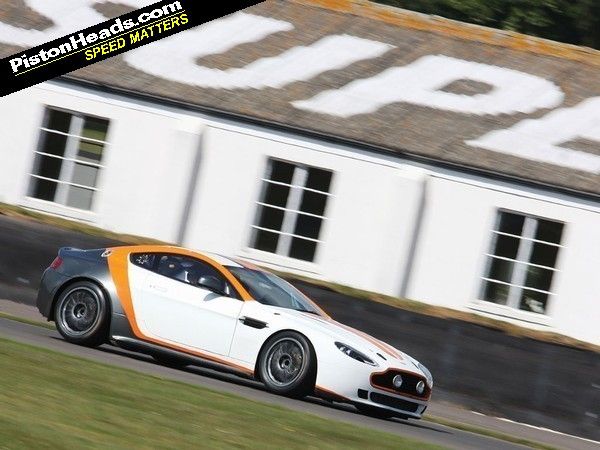 Good Friday – 1100h
It's been a bit of a frantic week, all told. And I am 1) woefully underprepared for driving Goodwood in anger 2) woefully under equipped in the 'proper racing driver clothing' department and 3) now rather concerned about making a complete arse of myself.
The practicalities though. The sprint takes place on Easter Monday at the Goodwood circuit so if you want to come along and show your support – or maybe just point and laugh – you'd be most welcome. I'll be the slow one in the Team Lotus liveried Evora S. Timed runs start at 11am, we get two of them (plus a couple of practise runs) and I'm number 34 of around 100 entrants. My class – D – puts me up against some fairly tasty competition too, including a couple of Radicals, a smattering of other Lotuses, a couple of 911 GT3 RSes, Nissan GT-Rs and various other fast sounding stuff. I took hope in the fact there's a Morgan Plus 4 but it seems he's supercharged. The rest of the categories are eclectic to say the least, entrants including various classic Jags, Aston Martins, MGs, a Ford GT40, an AC Cobra 289, 911s of various vintages and even an Cooper F3 car. Worth popping by if you're in the area then.
Realising (too late) my trackdayer's kit of a basic open face OMP and wannabe 'fashion' racing pixie boots isn't going to pass muster the last few days have been a desperate and undignified attempt to blag, borrow and steal kit. A nice lady at Alpinestars responded to the former with some 'fast' gloves but these haven't shown up so I'll have to ring the gatehouse at PH towers in the hope the couriers deliver on bank holidays. Lotus have, in the meantime, kindly packaged up a helmet and overalls that should be arriving via DHL on Saturday morning and, (actually not especially) fresh from him using them to pedal the Caterham SP300 V (more on this to follow) I've even commandeered Riggers'racing pumps. Yes, I was that desperate.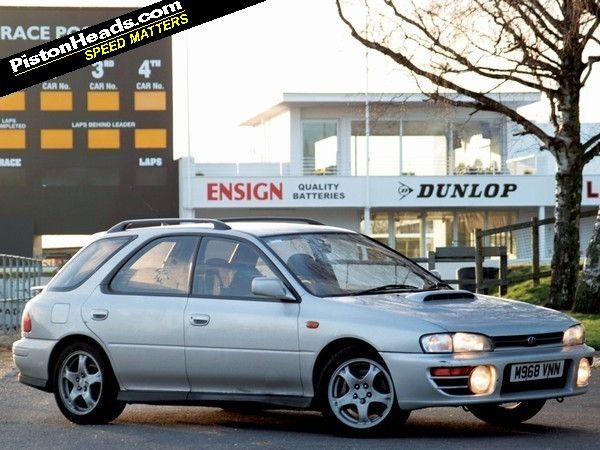 In the meantime I've got memories of a trackday I did at Goodwood about – ooh – five years ago in my old Impreza to draw on. And, if I can find it, an onboard DVD kindly given to me by Tony Dron previous to that to help me learn the circuit. "A perfect cure for insomnia!" he wrote on the case, perhaps unfairly. At least I'll have something to kill the time waiting for DHL on Saturday…