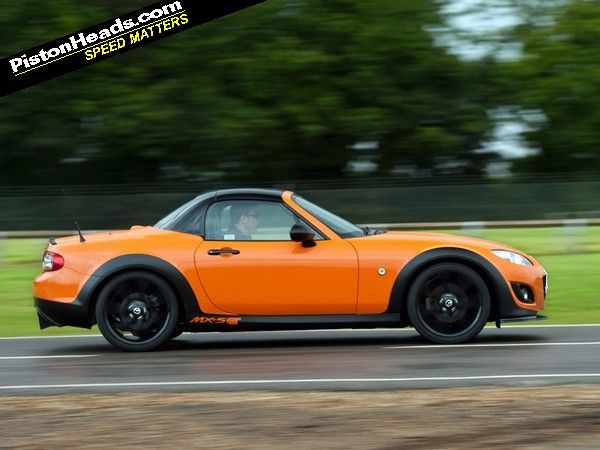 Chris Harris certainly levered the lid off a can of worms last week with
his GT86video
! And I've been enjoying the pages (and pages … and pages) of debate that have followed.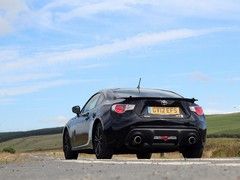 Less power, more fun - the formula works
Now, I'm also a fan of the
GT86/BRZ
. Huge fan. But I also like roadsters and, for my money, much of what Chris said about the charms of the Toyobaru apply also to the MX-5. He and I may differ on that point but there's room for some sort of MX-5 in my fantasy garage (there's a
ratty old Eunos in my real one
!) and in the spirit of 'it's not about the numbers' performance I think a subtly tweaked NC/Mk3 would make a really lovely car.
Nothing mad. Just a bit of stiffening. Some top quality springs/dampers. A little more power and noise from some good, old-fashioned normally-aspirated tuning. I'm thinking throttle bodies and a loud exhaust – turbos and superchargers just don't seem to be quite in the spirit of it. 200hp or so should do it, a Duratec crate engine from Cosworth (it's the same engine as the standard '5s to all intents and purposes) being ideal for the job. A diff, obviously.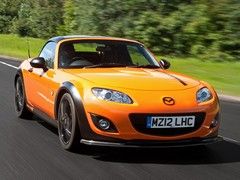 Tone the looks down a bit and it's spot on
Black-painted wheels and a fairly discreet paintjob, a cage and some race seats and I think I'm about there.
Oh, hang on, that's exactly what I'm going to be driving tomorrow! Well, apart from the discreet paintjob bit. Yup, that MX-5 GT Concept, a road going interpretation of the production racer I've been lucky enough to drive a couple of times, is my ride for tomorrow and I'm about as excited as I've ever been about driving a new car. Expectation is a dangerous thing, I realise, but I think cars like this are the answer to what the likes of us want out of our performance cars, especially off the back of a drive last week in the new Boxster. I'll save that particular missive for later on but, suffice to say, I don't think we're quite ready to put the lid back on that can of worms yet!
Dan