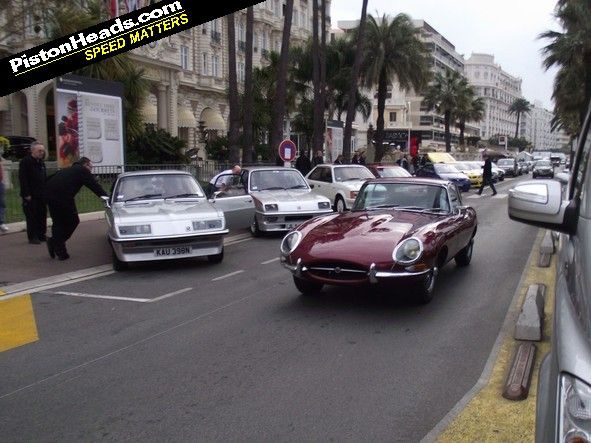 It might seem horribly churlish to say this, but Vauxhall has got it very wrong in setting up a pre-Geneva run along the spectacular Route Napoleon in order to try out the new 4x4 bi-turbo Insignia diesel.
But it's a wonderful, brilliant mistake they've made, because escorting the powerful-yet-predictably-dull repmobile is a squadron of some of the most interesting metal ever to wear a Griffin badge.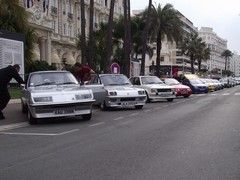 What, you'd pick the Insignia over this lot?
Drawn from
Vauxhall's heritage toy box
is a Droop Snoot Firenza (think Capri but cooler), a Calibra V6 (think Capri but less cool), a Chevette HS homologation special, a Special-edition Astra Coupe created to celebrate early noughties BTCC dominance and a Mk1 Astra GTE. In the Mad Australian corner, there's also a 430hp Maloo Ute, the work of down-under cousins Holden.
Among that little lot a turbodiesel Insignia is bound to seem a little bland, however impressive or mildly sporty it proves to be.
And Vauxhall's most powerful diesel ever is good - there's 295lb ft of torque to be had from its twin-turbo diesel, play it gently and you'll get 50mpg from it, while play rough and the clever HiPerStrut suspension means the car's front end will largely do what you ask of it, even in extremis.
It is also boring, and more than a little anonymous. This isn't really the Insignia's fault; pressure from marketing types and reams of environmental and safety legislation means modern mainstream cars have slowly coagulated into a homogenous, amorphous mass. Try telling a Passat apart from an Avensis or a Kia Optima in a blindfold test and you'll see what I mean.
Putting such a varied selection of yesteryear Vauxhall metal around the Insignia only serves to highlight how samey cars have become.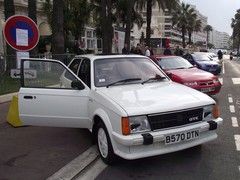 Ace Mk1 Astra among the delights
Each one has its own distinct aura, a unique mix of attitudes and abilities. Of course, some of this character simply comes from the patina of age, just as a wine or a whisky matures with time. The older cars are also redolent of the era from which they sprang. You almost feel you have to don flared jeans and work harder on your facial hair when you get into the Firenza . The GTE reeks of early Thatcherite optimism. The Calibra speaks of a more innocent time, where a flash set of clothes was genuinely enough to make a coupe stand out.
Even so, there is something truly different about every one of the older Vauxhalls - you wouldn't mistake any of them for anything else. And the Insignia? It's just a car, really. Competent, capable, fast(ish), economical, and on occasion even enjoyable. But it's just a car.
There is hope, though, for the cause of eccentricity in modern cars and it comes in the form of a bright yellow Australian lunatic. On sale as a Vauxhall VXR8 and available to order now at £51,500, the Maloo is a breath of fresh air. Or possibly a belch - it's that sort of car.
With its walloping 431hp LS3 V8, outrageous styling and huge load bay, not to mention only a passing acquaintance with the concept of traction, the Maloo could not possibly be mistaken for anything else. And that is most definitely a good thing.

Riggers