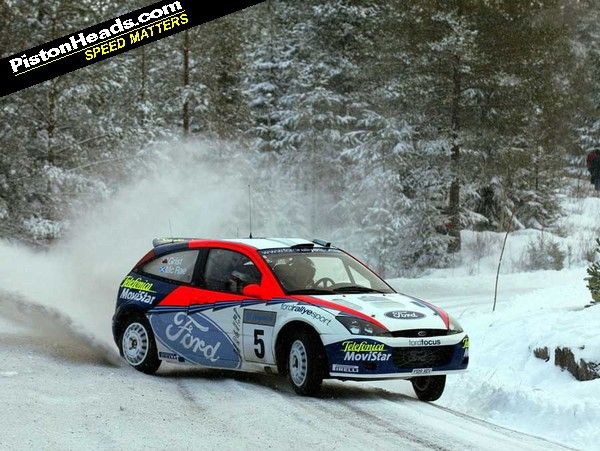 It was an hour of beautiful, sympathetic and well-researched television. Racing Legends: Colin McRae was finally aired last night, and proved itself well worth waiting for.
But for me, it wasn't just the inevitability that the story would end with McRae's untimely passing that brought an air of sadness to proceedings. It was also the realisation that since McRae - and, indeed, Richard Burns, on whom the documentary also touched fleetingly - there's been a notable absence of great British rally drivers.
I find that surprising. Here were two of the UK's greatest on the slippy stuff; men who rose to the pinnacle of the sport within just a few years of each other. The result was rally fever; the WRC, and WRC-inspired cars, achieved levels of popularity hitherto unknown in the UK. And yet, it seems that passion failed to draw in a new breed of rally drivers to represent Britain in the sport.
In Formula 1, the successes of Hunt, Mansell and then Hill together inspired a new generation of British drivers - today, Button and Hamilton are at the top of their game, while Di Resta and Chilton are coming through as potential successors. So where are the budding young rallyists inspired first by McRae and then by Burns?
Perhaps the lack of rallying on our TVs that we all love to moan and chafe about is an inevitable result of this course. Perhaps a lack of Brits in the sport was always going to turn off those audience members who aren't hardcore rallying fans. And therefore, perhaps we should be working harder to inspire young people to try rallying.
So what can we do about it? Well, for starters, we need to acknowledge the problem and open the discussion as to how to solve it. We should also be looking to the MSA, organisers of the British Rally Championship, to develop academy-style programmes and series that might seek to bring through young rally stars, to actively search for notable talent and to nurture and develop it. And finally, we should all continue to celebrate the glory years of McRae and Burns, handing down the story of British rallying's glory days to the next generation, in the hope that we can inspire them to follow in the footsteps of rallying's British greats. Perhaps that way, one day, they won't be the only stories we'll have left to tell.
Alex