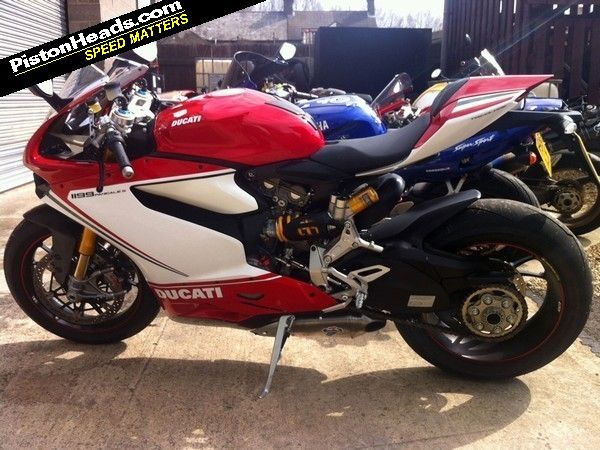 PH2 man Jon Urry is at Bruntingthorpe today (again!), this time with the bombastic Ducati
Panigale S Tricolore
. Keep calling by for updates as he attempts to max it out without a) dying or b) being arrested by the noise police...
---
1530h - It's windy out there!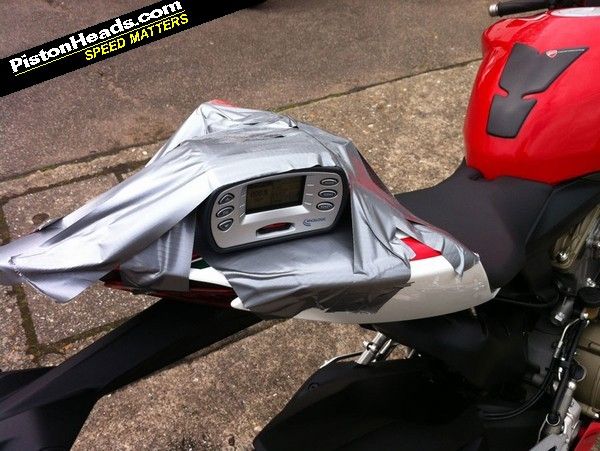 Evidence of what riding a Ducati Panigale flat out can do to a man can be found in Jon's latest update, reproduced verbatim:
"Mouse meter is still intact, somehow... Managed 17ph top, but there is a string headwind. Getting through first and second with the front wheel on the hound is impossible!!!! Hit 8000 in both gears and up she comes...."
You probably get the gist but the best run so far is 172mph. Time to knuckle down before returning to Ducati...

---
1440h - Bruntingthorpe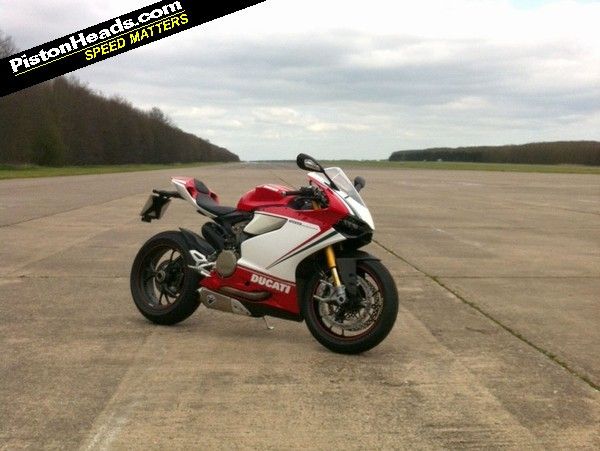 Earplugs in!
---
1330h - Noise worries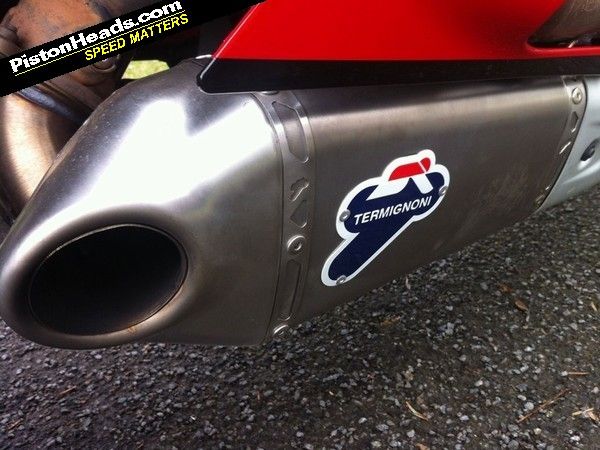 A bit worried. Just heading to Bruntingthorpe and there is a strict noise limit.Expecting to be thrown out after one run as those Termignonis are more than a bit loud. Earplugs in...
---
1230h -The dyno test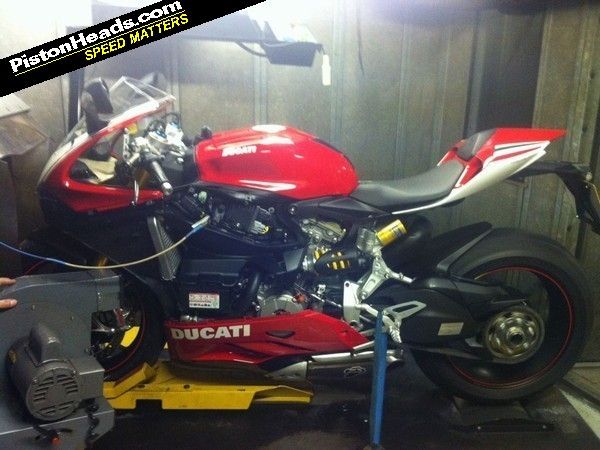 184bhp at the rear wheel. The Tricolore comes with Termignoni exhaust cans as standard. The sound is awesome and it adds about 7bhp to the top end. There are even flames on the over-run!