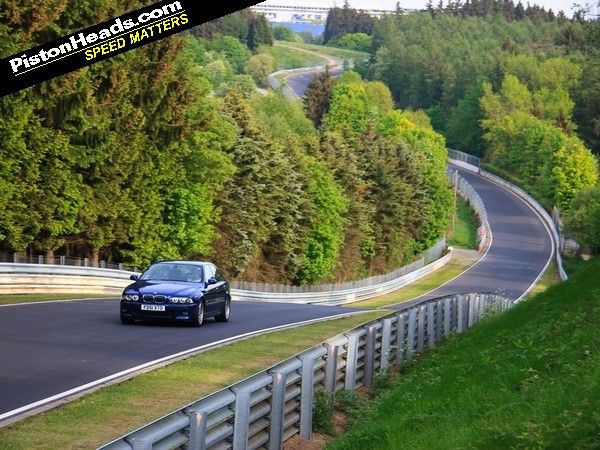 It always amazes me how relevant this rural German racetrack remains for petrolheads the world over.
Last week's monologue about Touristenfahrten worries at the Nurburgring kicked up a healthy discussion, as well as a few copycat 'stories' around the globe.
And that got me thinking about a couple of specific topics that came up in the forum chat; the current plans for a £200-million-pound public/private investment in a new Welsh racing circuit, and the online petition to 'Build a British Nordschleife'.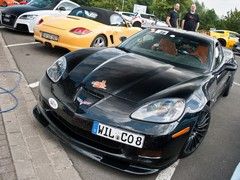 Should the valleys reverberate to V8s?
The parallels between this patch of modern-day Wales and the original 1925 Nurburgring concept are very promising indeed. Like the Eifel, the mines closed and left the area suffering from up to 25 per cent unemployment. Both patches of countryside are astoundingly beautiful and well off the beaten track. Remoteness (and superb hilly backdrops) could mean fewer noise complaints and the building of the infrastructure (transport, construction, communications etc...) would also be a welcome boost to the area.
Imagine the tourism if a Welsh track could attract even half the international visitors that the Nurburgring does now! Countless businesses would sprout up around the track, hundreds of jobs would be created at the circuit and many thousands more would be generated around it. And that's a key concept if you want the track to be popular and to survive in the modern world.
Do you know how many noise complaints arrive at the Nurburgring office each week? None. Compare that to other historic racetracks like Brands Hatch, who fight battles every day and you have to ask "Why?"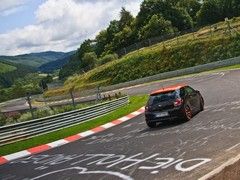 Hilly, deserted, rains a lot ... yup, Wales would do!
Simply put, the residents of the Nurburg region don't just enjoy the Nurburgring, they benefit from it every day. Without the Nordschleife they wouldn't be running hotels and restaurants here, they wouldn't have a modern hospital with an A&E department or a large comprehensive school to send the kids to. Adenau would be home to 300 people instead of 3,000.
Anybody who's been to the 'ring will tell you that it's like visiting motorsports heaven, and I see no logical reason why the same thing couldn't grow and flourish in a spot like Ebbw Vale. Maybe a 10-mile loop of tarmac thrown over the mountains with 200-300m of height difference? Public sessions with trackday 'tickets', just one lap at a time. Cracking local hotels, beer on tap and some good grub, all surrounded by idyllic public roads?
Does the 'ring need to be German to be internationally relevant? Or could a Welsh-loop really succeed?