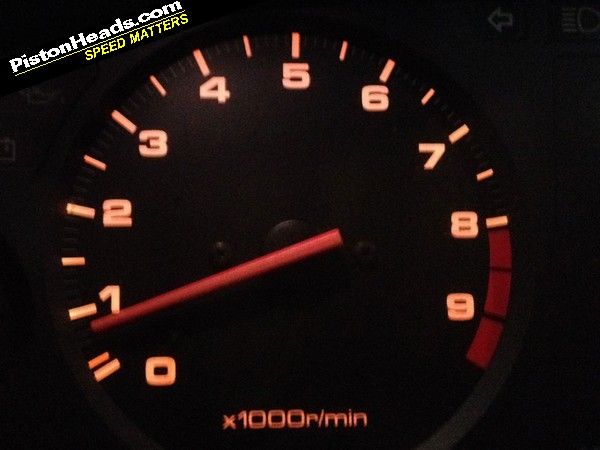 It has been a good couple of weeks to be a Honda fan. The
next Civic Type R
is shaping up to be a cracker, all sounds promising on
the NSX front
and the return of an estate
in the BTCC
is just plain cool.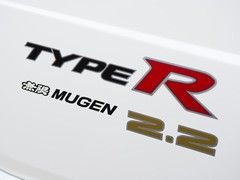 Famous names, due for a revival very soon
But there's an ingredient missing from all this fast Honda excitement, and you know exactly what those four letters are. Please allow me two minutes on the PH soapbox, for here's a farewell paean to the high-revving Honda.
Using Shed Civic after prolonged exposure to modern cars came as something of a shock. Initially it was the sogginess of it, the basicness of the interior and the wonderful airiness afforded by so much glass (that's a blog subject for another day though).
But then it became all too apparent how much effort was required to get, well, anywhere really. Our Mountuned Fiesta ST has nearly TWICE the torque of the Civic (236lb ft versus 122lb ft) and you soon have to get out of the habit of expecting go in any gear.
And though this is a horribly predictable thing to say, a VTEC is just such an exciting thing to use when you do put the effort in and use a lower gear. As the turbocharged Fiesta begins to tighten at around 6,000rpm, the Civic is about to reward for keeping your foot down.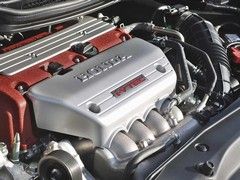 No 8K redline for next-gen Honda red tops
Now would be the right time for a 'just kicked in' comment but, with only 170hp and some rangey gear ratios, nothing too furious happens in the Civic over the last 2,000rpm or so. But it is keener, the noise is harder and it's just hugely satisfying to rev out something that looks so dour to 8,500rpm. In fact there's something hugely satisfying about revving out anything four-wheeled to 8,5000rpm isn't there? The red paint starts at 8 and it feels suitably manic through that last 500rpm, but that feeling is probably exaggerated by the fear of fluffing the gearchange.
Of course there are compromises, I know. It's not particularly efficient, the torque deficit makes just pootling along too hard and the silly gear ratios means your ricer side can't be indulged too often. Having said that, in a world of small turbos, a high-revving atmospheric engine that needs commitment is something different and another challenge. Variety is the spice of life, right?
I'm confident the next wave of fast Hondas will be exceptionally good cars, but some of the appeal will be lost as legislation forces the introduction of turbos. However if torque's not cheap, then revs are; early EP3 Civic Type Rs are now under £3K. Yo.