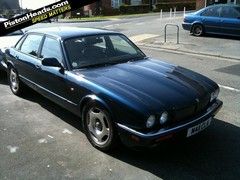 There is no denying that today's SOTW is a major punt. Semi-bespoke performance saloons are not known for their low running costs, Jaguars are not renowned for their longevity, and 50,000 miles of unknown history is going to be a worry to the bravest of gamblers. Especially when said car's MOT runs out in two months.
But despite so many things about this M-plate Jaguar XJR ringing more or less every Shed alarm bell out there, once we spotted it there was little doubt that we had found today's Shed of the Week.
There are just so many things that scream 'want' about this car. For a start, we don't think we've ever broken the 300bhp barrier on Shed, and to do so in a roadworthy car is a treat indeed. Secondly, the sporty barge is close to the heart of what SOTW stands for. Thirdly, we just love a Jaguar.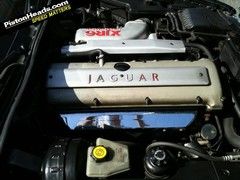 This X300-era XJR might not quite have the poke of the later V8 version, but you'll pay at least double that for one of those, and for a grand it would be a churlish fellow who feels that 321bhp and 378lb ft isn't enough to be getting on with.
It being a fast Jag, the transmission is naturally a 4-speed auto, (although 268 XJRs, 103 of them RHD, were fitted with a five-speed Getrag manual, though that info does come courtesy of Wikipedia and so must be treated with caution), while leather and wood abound in the cabin.
Outside it's not perfect (the missing passenger side mirror being a prime example of that), but who cares when you've got the first-ever supercharged Jaguar on your drive for just £1k?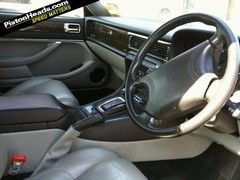 Well, you might, when it comes to MOT time and you're faced with a stack of bills. But SOTW has never been about making sensible choices...
Advert is reproduced below
jaguar xjr straight 6 supercharged (1995)
97,000 miles £1,000
hi here we have my M reg jaguar xjr supercarged in saphire blue with grey leather an 97,000 miles.i have service history up to 47,000 very well looked after car needs some tlc on rear arches an passenger wing mirror missing.also chrome trim on back bumper is bent where someone before i had the car tried stealng it. very fast an reliable car everything works as it should,age related marks mot till june tax till july.any questions feel free to call