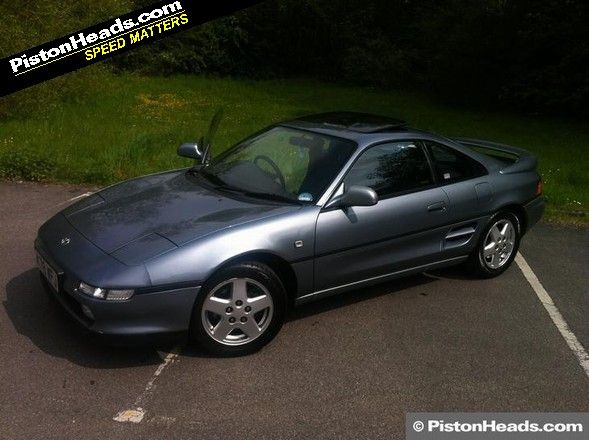 The second generation of the Toyota MR2 had a rough old time of it in the motoring press. Accused of being both less agile than its boxy predecessor and more likely to punish the incautious with an unwanted pirouette, the Mk2 MR2 was, if not quite vilified, then at least given a mild shoeing.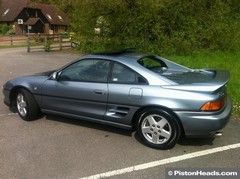 And yet I've always harboured a distinct longing for the curvy 90s iteration of the Mister Two, and time hasn't dulled my desire. At its launch, many likened its looks to the Ferrari 348 - ironically another car much maligned for its handling. Seen through the prism of the passing years, that comparison seems rather quaint. I mean, could a car look any more Japanese? And the curvy mid-engined coupe definitely has a whiff of exotica about it even now.
Go for a slightly later version and you won't get the unruly handling, either. Toyota brought out a 'Revision 2' in 1992 with revised suspension geometry. Find yourself a Rev 3 and you get a few subtle styling tweaks and a dollop of extra power, too, with 180hp in the later versions as opposed to the 155hp in the earlier cars.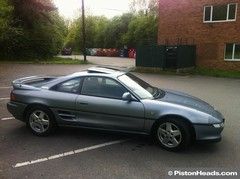 This is almost certainly a 'Revision 2' so, although you don't get the extra poke, there is the reassurance of more stable handling.
There are issues with today's SOTW, mind. The geek in me isn't strong enough to say for sure whether or not this is a UK car (especially without a satisfactory shot of the rear of the car) - though it seems likely - while the advert is painfully short on detail. Especially for a car that has purportedly travelled a pretty whopping 185,000 miles.
But it's got tax and ticket, the vendor says it's just been serviced and has a new set of brake pads. For £895, there's not really much more you can ask of your mid-engined coupe, is there?
Advert is reproduced below
MR2 NON TURBO FOR SALE (£895)
Fantastic little car for the money, new tyres all round, good discs with new pads, just had a minor service.tax and mot. sensible offers welcome.