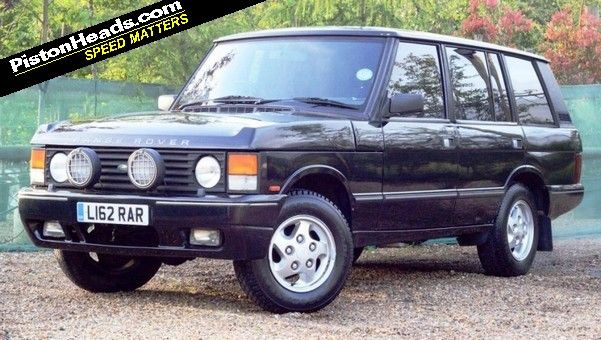 What's the best off-roader, the Land Rover Defender or the Range Rover?
Many would snort with derision and say "Defender, of course". But if you ever find yourself at a serious offroading venue, seek out that quiet Jack Palance lookalike who (it turns out) was a member of the original Darien Gap LR team. His answer to the question may surprise you. For such leathery types, the Range Rover will always be the beast of choice, simply because it was designed to take all the aggro out of off-roading.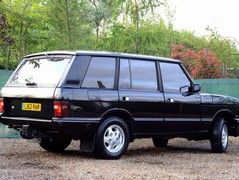 A grand, for all that? Engage denial...
But an LSE will never have been anywhere near mud, you may say. And that's precisely what we're banking on for this week's Shed because, let's be honest, the reliability of the Range Rover never quite matched up to the design. The further away from the nasty stuff it's been, the better.
Sucking ruminatively on the PH meerschaum, we're deducing that black would never be a colour chosen by farmers, so we're going to ignore that '89 Mercedes CE Garlick wanted and plump instead for this denizen of the not-dirt.
Yes, the upper corners of the body are a bit frilly, but that gives it a certain rough charm. Yes, it's got a lot of miles, but that should mean all the bits that fail or wear out will have already been replaced (sucking hard now).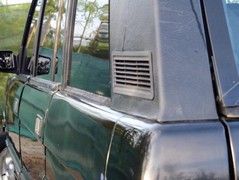 In classic car circles this is called 'patina'
Look on the bright side, It's MOT'd till May, comes with the nicely worn-in (and practical) dead cow interior, and has a Tartarini LPG conversion to keep your 4.2 V8 running costs a bit closer to sensible (though not much). Tartarini is a good name in LPG conversions. In fact, it's a good name full stop.
Ownership of this black beauty will allow you to shuffle absently into the pub in your battered tweed jacket and pre-soiled wellies and pretend you're landed gentry, the old money sort who would never waste cash on the latest RangeRover as that's clearly aimed at soccer players and flashy city types. You can live this life for a thousand pounds. 
Advert reproduced below.

---
LAND ROVER RANGEROVER LSE AUTO 1994 (£1,000) 4.2 LSE , Tartarini LPG Conversion, Auto, 171,000 Miles, Service History, Black with Black Leather, MOT until May 2013, Full Details: Land Rover Range Rover Classic 4.2 LSE 1994 / L Black 4200cc V8 Automatic Power Steering Service History MOT (Expires: May 2013) 2 Former keepers Interior Soft Dash Model Aircon Full Leather Electric Windows Electric Seats Heated Seats Cruise Control CD Player (Bluetooth) Driver Airbag Passenger Airbag Alarm Central Locking Sunroof Engine / Exterior Electric Mirrors Tow Bar Air Suspension Tartarini LPG Dual Fuel System Front Spot Lights