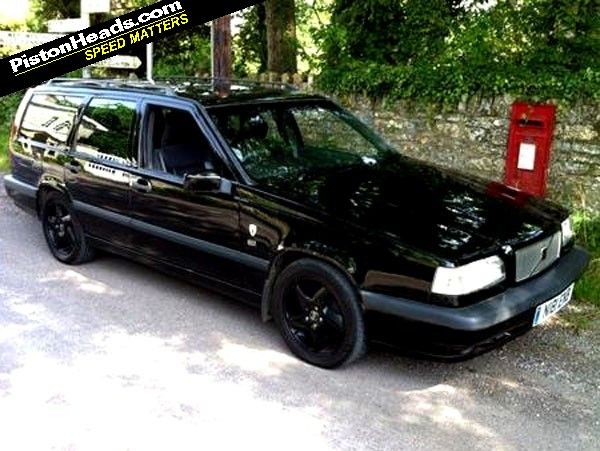 In that wholly remarkable book The Hitchhiker's Guide To The Galaxy there's a bit in Restaurant At The End Of The Universe where Zaphod Beeblebrox and pals steal a ship belonging to the rock band
Disaster Area
. "Man it's so black..." they coo, Beedlebrox admitting "the weird colour scheme freaks me. Every time I try to operate one of these weird black controls a small black light lights up in black to let you know you've done it. Is it some kind of Galactic hyper hearse?"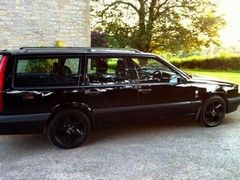 Stealthy, until the dump valve goes off
Words that might easily be used to describe this week's magnificently evil looking Shed, a Volvo 850 T5 that any self-respecting 'plutonium rock band' might fancy. OK, so in the book the ship is programmed to fly into the sun as part of Disaster Area's traditional concert finale. Hopefully the vendor of this car hasn't programmed this 850 to do the same, though it might be inclined to bonfire its front tyres and understeer into the nearest immovable object if you're not too careful.
The perennial traffic cops' car of choice, the T5 harks back to an earlier era of fast Volvos now looking to be revived by a new generation, souped up by Polestar. Indeed, we were out and about in the new S60 Polestar earlier in the week and very impressive it is too. OK, it's got 328hp rather than the 508hp of the $300K concept we drove a short while back but it does cost a rather more reasonable £38K or so and has a pleasingly old-school turbo feel with a huge rush of boost swelling the mid-range power delivery to most un-Volvo like levels.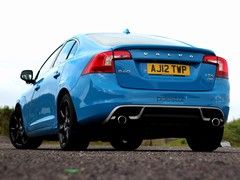 New era of Polestar tuned Volvos is coming
At least the Polestar is four-wheel drive, which should tame the notorious front tyre shredding power delivery of the old T5s like this one. Still, for the money it makes an appealingly rapid and practical shed and ideal if you need something big and fast for hauling bikes or the like around. Going by the advert it's had a fair bit of work done on it lately too and it's got an MOT until the spring. And the price? Usually we'd encourage haggling. But there's something rather pleasing about the idea of spending £850 on a Volvo 850. And you'll be waiting a while before you can
buy a Ferrari 599
for £599.
Advert is reproduced below.
VOLVO 850 T5 estate manual (£850)
Here for sale is my 850 T5 manual estate.I have owned it now over 3 years.I no longer really need an estate a want to get a XJR! It has MOT up to April and is currently Taxed up to the end of September,I will have to return tax if it does not sell by mid August because this is when my insurance is due for renewal.The interior is very good with no wear to the seat corners etc! It has a touch screen radio/cd/tv/ipod plugs etc, your mobile will also work through it! Body is generally good but does have a few dings and scratches,the worst can be seen in 2 of the photos.There is a lot of paperwork history with old mots,bills and invoices etc,mileage is 157 k.Parts been replaced in the last year have been the front lower suspension arms,link arms.Water pump was also done at the same time as having the cam belt and tensioner replaced.It has had a few mods,boost gauge mounted on the A pillar,bailey dump valve and strut brace.It will need 2 rear tyres soon.Also at times the abs tracs light comes on! A common fault I have read on the Volvo forum.The car has been a daily working car but I have always kept it tidy and looked after it.Any questions or more info needed then please ask.Thank you