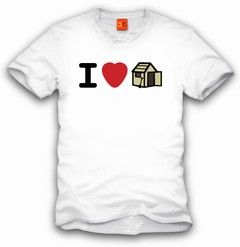 Dust off your dickie-bow, wipe down your waistcoat and crack open the cummerbund: it's time for the PH Shed of the Year awards.
Those of you who can remember back to a time before the arrival of turkey and presents may recall that we asked you last week to vote for your favourite Shed of the Week 2011.
But instead of giving you the choice of the entire 50-plus weeks of sheds (a list of 50 cars would have been much too messy), we decided to whittle the options down to a shortlist of 10, picked for their amusement value as much as their general Shed awesomeness. Some of your favourites may have been missing (our apologies to those wanting to vote for the Accord Type R or the V6-powered Toyota MR2), but we hope that the spread of Sheds was a fair one.
And now the phone lines have closed, the votes have been counted and verified, and the results are in (new votes will not be counted, but you may still be charged per click*); so may we present to you your favourite SOTW 2011 - the Jaguar XJR.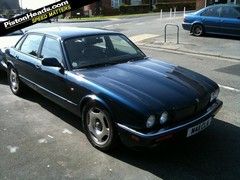 XJR got 26 per cent of the votes...
Proving that speed truly does matter to PHers, you've picked out what must be the most powerful SOTW ever, with more than a quarter of the votes going to the humble M-plate Jaguar XJR we featured back in April.
Beating PHer Jon-'s magnificent BMW 635 CSi Shed Special, and even the magnificent E34 M5 that we featured in September, the XJR also proves that shed aficionados appreciate a good ol' punt as much as they do a genuinely sensible purchase. And that's a good thing, because if SOTW was about remotely sensible purchases we would be bringing you a Mk1 Ford Focus every week. And you wouldn't want that.
Roll on the Sheds of 2012...
*We joke - like in all the best democracies, voting on PH is free
XJR Advert is reproduced below
jaguar xjr straight 6 supercharged (1995)
97,000 miles £1,000
hi here we have my M reg jaguar xjr supercarged in saphire blue with grey leather an 97,000 miles.i have service history up to 47,000 very well looked after car needs some tlc on rear arches an passenger wing mirror missing.also chrome trim on back bumper is bent where someone before i had the car tried stealng it. very fast an reliable car everything works as it should,age related marks mot till june tax till july.any questions feel free to call
| | |
| --- | --- |
| ...while the M5 got 21 per cent of your favour... | ...with the 635 at 18 per cent |