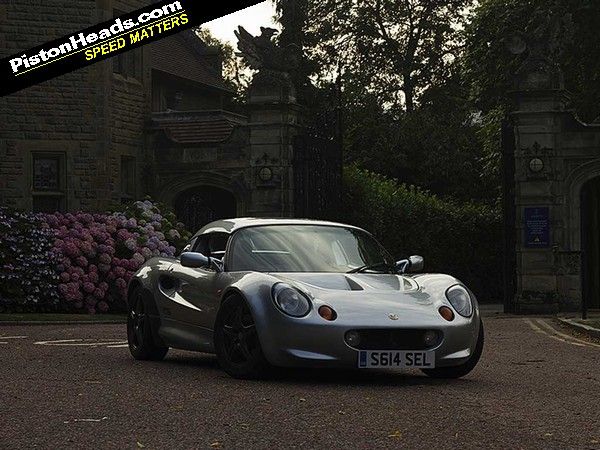 "Your Elise will never get used again". Those were the words of a friend upon my receipt of the PH Fleet
Clio Renaultsport 200 EDC
back in April. And I'm ashamed to say, save for a few dawn raids on the Turner's Hill
Dream Drive
route, his prediction has proven fairly accurate. Still, this is a man who has recently sold his own lovely S1 Elise and replaced it with an MGF, so I think it's pretty obvious who is battling the bigger issue here.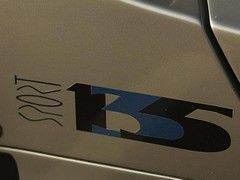 It could soon be a Sport 160...
With little actual driving going on, thoughts have turned to fettling. Top of the to-do list are a few mundane jobs such as removing and refurbing the grilles and headlight covers, fixing the speedo and getting the steering wheel centred. But dark thoughts about tickling the engine have also been brewing in the back of my mind. I suppose it was inevitable that, somewhere along the line, I'd be seeking to put a bit more lead in its pencil. Indeed, the biggest surprise is probably that I've been content with a stock powerplant for so long. Does it need it? Of course not, but when does logic ever enter these decision making processes? And ultimately, if it doesn't detract from the character of the car, why not?
Obviously Honda K20s are the transplant of choice for Elises, followed some way behind by Duratecs, but I'm firmly of the mind that I should leave the K-Series in my car and subject it to some mild tweaking and tuning instead. As one of the first 50 Sport 135s I really want to keep the original beating heart, so intrinsic is it to the character of the car. And, touch wood, mine seems to be a good 'un too, so I don't see the point in abandoning it when it's never let me down.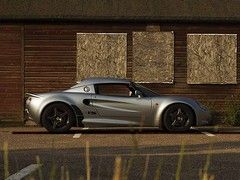 Top still on in this weather?
I guess numerically I'd be aiming for around 160hp accompanied, more importantly, with some much needed extra mid-range torque. Increasing power by 15-20 per cent, I'm led to believe, is something that's possible with verniers and more aggressive cams. All told, it should set me back between £1,000-£1,500, providing the fitting is straightforward, which I reckon is pretty good value considering the difference it should make. Best of all, though, lift the engine cover and it will look completely original.
I'm prepared to be swayed though, and I'd love to hear from anyone who's had this done - or even meet up for a ride to experience it - before deciding on the final direction to take.
My one reservation is that there are a couple of ticking time bombs lurking beneath the clamshells. Both are fairly major components that are well into their twilight years, and this makes me a little wary of committing to expensive engine work knowing that, sod's law, they'll both pack up as soon as it's all done. The parts in question are the radiator - still the original model with the plastic end caps - and the fuel pump, which has been whining incessantly for at least the last three and a half years. So, go for the upgrades and deal with any failures as they happen, or bite the bullet and get everything done at once?

---
Fact sheet
Car: 1998 Lotus Elise Sport 135
Run by: Danny Milner
Bought: October 2010
Purchase price: £9,500
This month at a glance: Sort the problems or add more power? Decisions, decisions...

---
Previous reports
For speed add lightness, to wallet in this case
Suspension fettling brings results, just in time for the alternator to go pop
Scottish road trip answers 'should I sell?' dilemma
Is it time for the Elise to go?
A cry of alarm from the Lotus - just drive me!
To Goodwood in the Elise
Why is the Elise slower on its new suspension then?
Nitron suspension upgrade for Danny's Elise
Elise shows its displeasure at winter weather
Pilgrimage to Hethel and a lap with handling guru Matt Becker
New wheels on and roof off; to Spa!