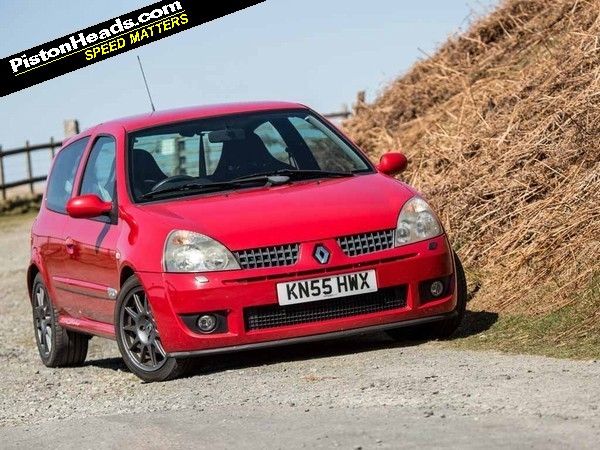 As PH's latest recruit, my previous car ownership was rigorously interrogated on arrival. Having had two Audi TTs and a Caterfield wannabe, I wasn't off to a great start. Some credibility was reclaimed by having a Peugeot 306 as my first car, but that cost me more than it was worth to fix during ownership. In fact I vowed never to buy another Frenchie after the 306...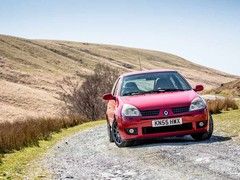 Capsicum Red still looking fab
But then I came across the Clio Renaultsport
PH Buying Guide
. There was a considerable amount of peer pressure from my colleagues too, Mr Trent and Drake in particular. After a number of chats and probably expecting the inevitable, Dan kindly invited me along to the
Renaultsport Clio test
at Brands Hatch. That turned out to be rather an expensive day.
I simply fell head over heels for the 182 Trophy. The newer RS 200 felt faster, more planted and generally more advanced, but for me it just didn't have the character of the Trophy in both looks and feel. As yet it's an intangible affection, something I can't quite put my finger on. If you have ever faced "Why do you love me?" and struggled to find an answer, that's how I feel about the Trophy.
I've always been a lover of the lightweight cars, and having sold an S2 Lotus Elise 111S recently to build a Caterham Seven I hope that proves it. But more on that another time! The Trophy therefore fits in perfectly, its lithe 1,070kg made to look especially lean compared to that other red hot hatch on the PH Fleet, the 1,476kg (!) Golf R. Throw in a 182hp 2.0-litre engine paired with those very special Sachs remote-reservoir front dampers and the result is, as I'm now discovering, an absolute B-road weapon and one that looks incredibly good value as well.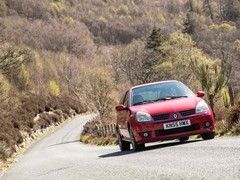 Clio Trophy and Wales a match made in heaven!
Exactly a week after Brands I set off on a 300-mile trip to Truro from Kent in the hope that my new Clio was a real keeper. And damn it is! Owned by a Renault technician for eight years who genuinely wept as I took the keys from his hand, I knew I'd made the right decision. I proceeded to rack up another 550+ miles over the weekend with a trip to Rhayader followed by our Morgan Sunday Service.
Suffice to say I'm besotted but also a tad frustrated that its taken me over 10 years to discover what fast Clios are all about! I'm only a few days into ownership but there's going to be plenty to say about this incredible hot hatch over the coming months. I just need to be careful where I leave the keys in the office...

---
FACT SHEET
Car: 2005 Renault Clio 182 Trophy
Run by: Ben Lowden
Bought: April 2015
Mileage: 75,163
Last month at a glance: A hot hatch hero joins the PH staff Fleet!