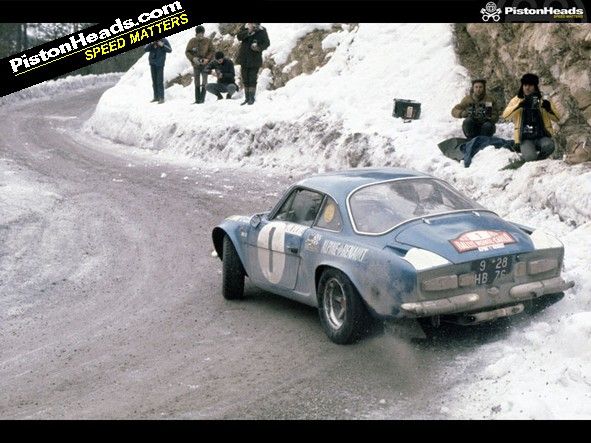 It looks unlikely to be much of a white Christmas this year, but a seasonal POTW without snow is like Brussels sprouts without gravy - unpalatable.
Thus we present a snowy, slidey festive pic of the week.
We've (sort of) made it topical, too, since it's a matter of a mere couple of weeks until the Monte Carlo rally (whence this tail-out Alpine comes). And, of course, a Renault reference is topical in light of the 10 model lines the French car maker has just axed form its UK range. Clutching at straws? Us?
Normal (1280x1024)
WideScreen (1440x900)
SuperSize (2048x1536)