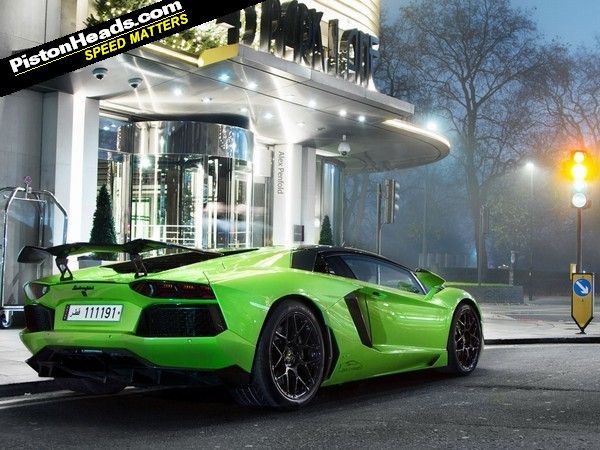 You can look at pictures of big Lamborghinis all day long, and still be struck dumb when one rumbles past you, all razor-sharp edges and jagged detailing. Almost without exception, these are 'look at me' cars, so photographing one in front of a 'look at me' building - in this case, the glossy art deco facade of 45 Park Lane - seems fitting. Especially when night is falling, and there's a shroud of fog adding to the atmosphere of such a shot.
This particular Aventador has been tweaked by prestige car tuning firm Oakley Design - hence the adjustable rear spoiler and even wider alloys. What you can't see is that it's had an ECU remap and a new sports exhaust system, both of which bring the power up to 760hp. Reasonable to assume that it's quite nippy, then.
Thanks to Alex Penfold for the pic.
Traditional (4:3)
Computer widescreen (16:10)
TV widescreen (16:9)
Portrait (smartphone, etc)