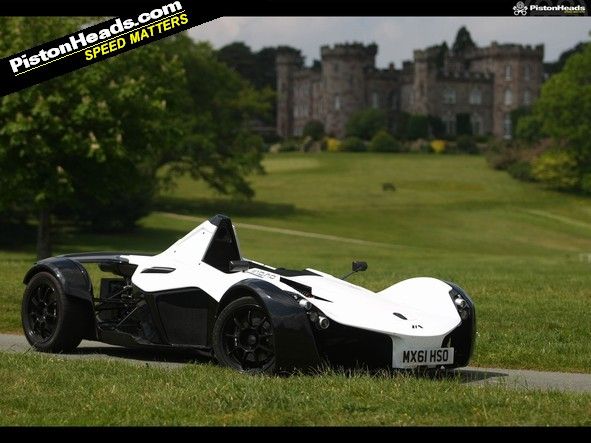 We've been killing two birds with one stone this week on PH, taking advantage of the recent glorious sunshine to pop up to Cheshire to see both the BAC Mono and Cholmondeley Castle, home of the Pageant of Power.
But why these and why now? Well, CPoP is busy gearing up for its fifth running on June 17-15 (yes, we know that clashes with Le Mans) and new for 2012 is the Supercar class, where the latest supercars battle it out to see who can be the fastest around the 1.2-mile sprint course. And one of those supercars is the BAC Mono.
We were also lucky enough to get to drive the BAC on the road - the first media to do so - and to meet the recipient of the first two customer cars. We'll be able to tell you all about that soon on PH, and you can see the car for real at CPoP and at the Goodwood Festival of Speed, but for now please enjoy the Mono sitting pretty in front of Cholmondeley Castle. Cutting-edge sports car engineering and stately homes, all in one picture. Makes you proud to be British... sniff...
Traditional (4:3)
Computer widescreen (16:10)
TV widescreen (16:9)
Portrait (smartphone etc)
Photo: Lawrence Clift