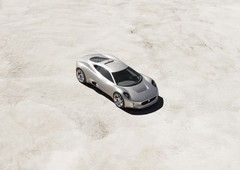 The water bottle was tilted this way...
Sharing a taxi to work this morning with Jaguar's Advanced Design Director Julian Thomson (as you do), he seemed quite chuffed when I mentioned the C-X75 concept was going to make Pic Of The Week on PistonHeads.
Who better to choose the perfect image, I thought, and Julian duly obliged by demonstrating his favourite angle from the front passenger seat with the aid of the plastic water bottle he was clutching. (The Jag design team was out on the town in Paris last night, celebrating the C-X75's success at the motor show. A very late one, by all accounts...)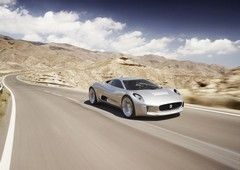 ...or was it this way? Hmm...
Checking the press pack shortly afterwards, I inferred he must have meant one of these two. Because I'm not sure exactly which, we offer them both as POTW.
Either way - nice work Julian! (And when a decent Civic Type R turns up in the PH classifieds we'll let you know.)
Overhead view:
Normal (1280x1024)
WideScreen (1440x900)
SuperSize (2048x1536)
Winding Road:
Normal (1280x1024)
WideScreen (1440x900)
SuperSize (2048x1536)