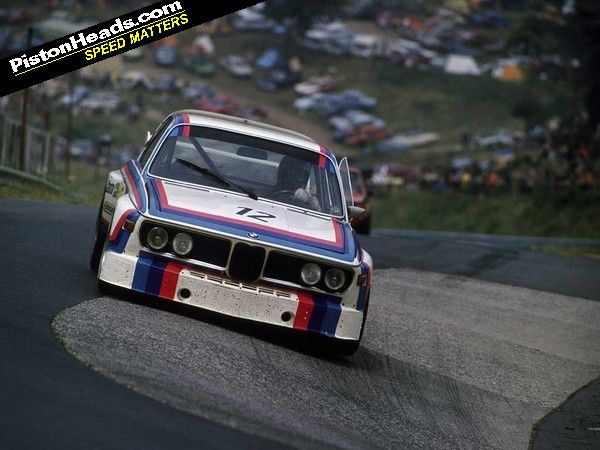 Every M car ever made, a few that weren't and the run of the Nordschleife and GP track. Quite a party but then 40 years of BMW M is quite a celebration. And PH man Dale Lomas has been there and we await his reports from Germany with eager anticipation.
In the meantime POTW has got in on the act and dug out some retro M BMW on the 'ring desktop delight in the form of Chris Amon and Hans-Joachim Stuck's 3.0 CSL racing at the Nordschleife back in 1973. An era when both trousers and wheelarches were flared it's also when the very foundations of the hot BMWs we've been enjoying for four decades since were laid down.
OK, it's a big leap from this to some pink and blue stitching on your M Sport steering wheel. But it's nice to think there's a link, no matter how tenuous.
More on Dale's adventures very soon - in the meantime enjoy!
Traditional (4:3)
Computer widescreen (16:10)
TV widescreen (16:9)
Portrait (smartphone, etc)