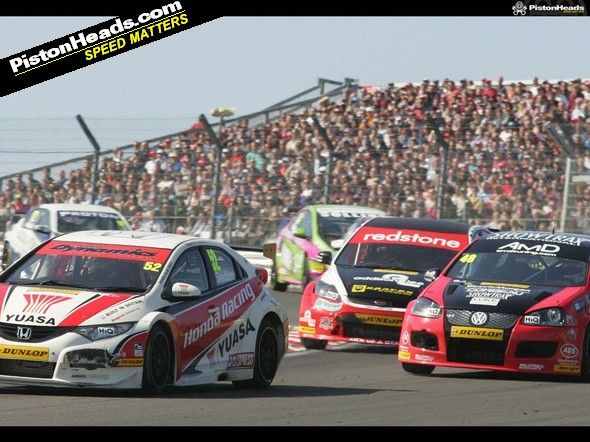 You may be forgiven,
given all our recent coverage of the DTM
, for thinking that we've got some sort of downer on the good ol' BTCC.
Well, to prove that we still have plenty of love for Britain's premier tin-top series, today we bring you a POTW with a BTCC flavour.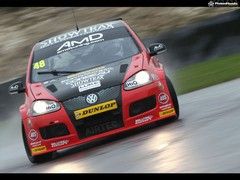 So why these particular shots? Well, aside from the fact that the top one shows a thoroughly well-attended round at Brands Hatch the other week, they also both include the AmD tuning Golf, a car piloted this season by card-carrying PHer Ollie Jackson (aka The Wookie).
And although Ollie has racked up only a handful of points so far this season, he's definitely got some pace - in the first race at the super-wet Thruxton last weekend, he was sixth fastest. He also sat on pole for the third of the three Brands Hatch races, (all right, it was a result of a part-reversed grid, but you take what you can get).
So if you want to support a PHer in motorsport, you know who to cheer for next time the BTCC takes to the track (Oulton Park on 10th June, if you're wondering...).
Brands Hatch version
Traditional (4:3)
Computer widescreen (16:10)
TV widescreen (16:9)
Portrait (smartphone etc)
Golf version
Traditional (4:3)
Computer widescreen (16:10)
TV widescreen (16:9)
Portrait (smartphone etc)