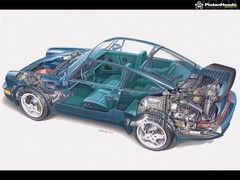 Click to preview
The Frankfurt debut earlier this week of
the latest Porsche 911
reminded us that there are few sports cars out there with such a rich and varied heritage.
And that prompted the thought that it was probably a worthy POTW candidate this week for that reason alone. But what image to choose?
After all, there are literally thousands of snaps of 911s out there that could make the grade, from snowy rally action, to beautifully detailed studio shoots, to cheesy 1980s promotional shots - and everything in between.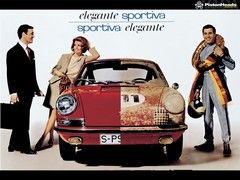 Click to preview
So, after an extended virtual rummage through Porsche's own archive of images, we've picked out two that, although rather esoteric, we hope convey the all-things-to-all-men (and women) spirit of the 911...
Turbo
Normal (1280x1024)
WideScreen (1440x900)
SuperSize (2048x1536)
Non-turbo
Normal (1280x1024)
WideScreen (1440x900)
SuperSize (2048x1536)