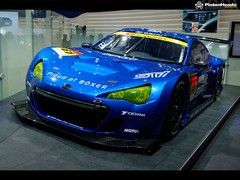 Click to preview
It's a bit of a motorsport-heavy POTW double-header today, but we hope that today's selections both appeal, one for the dribbleworthiness of the machinery featured and the other for sheer spectacle.
First up is some hi-res imagery of the new Subaru BRZ Super GT racer, which oozes all the drama that its roadgoing cousin lacks, and which will compete in the GT300 class of the Japanese Super GT series next year.
(It's been shot by our chums at Autocar, whose other snappery is now also available via the magic of a free iPad app).
Normal (1280x1024)
WideScreen (1440x900)
SuperSize (2048x1536)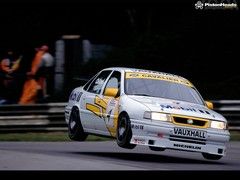 Click to preview
And if that doesn't float your boat, then perhaps this second pic, inspired by
my admittedly rose-tinted blog about the BTCC
yesterday, might.
It's John Cleland flying through (we think) Dingle Dell at Brands in the 1995 BTCC, on the way to his final championship. Never has a humble Cavalier looked so glamorous...
Normal (1280x1024)
WideScreen (1440x900)
SuperSize (2048x1536)