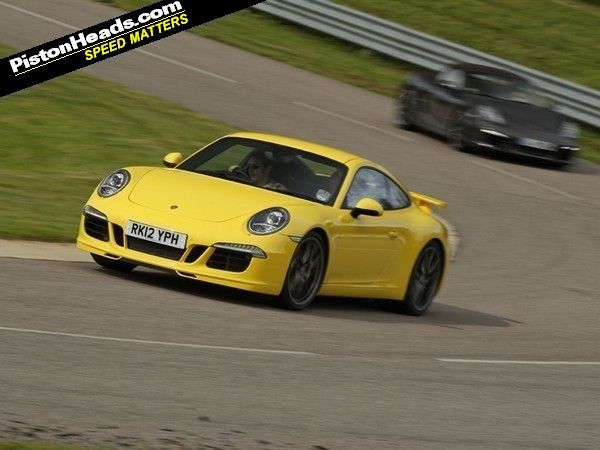 As we're looking forward to this weekend's
Sunday Service
at Porsche Experience Centre at Silverstone, it seems only right to have a picture of something suitable letting rip on the very track we'll be holding our event on. OK, you won't be able to go this fast but hopefully it'll get you in the mood, Porsche owner or not!
It's been a bit of a Porsche-flavoured week on PH, with Dan grasping the nettle that is electric steering and Chris Harris racking up miles in a diesel Panamera.
Speaking of Panameras, there will be passenger laps available in Porsche's superbarge on Sunday around the centre's wet handling circuit for a small donation to charity.
It's shaping up to be a great event. See you on Sunday!
Traditional (4:3)
Computer widescreen (16:10)
TV Widescreen (16:9)
Portrait (smartphone etc)