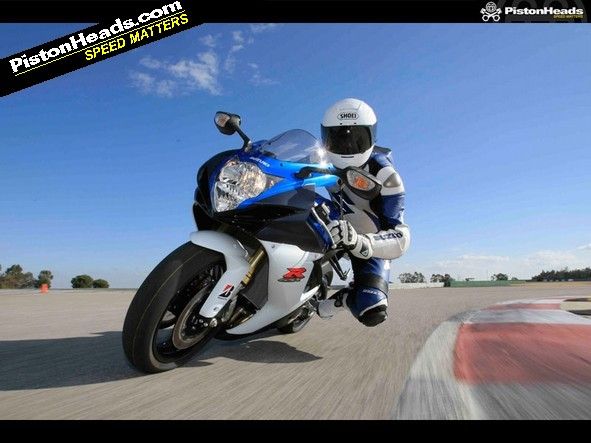 Our bike-based alter-ego, PH2, has made a grab at POTW today, taking us a little off-piste with a journey into the lesser-known world of vehicles with two wheels rather than four.
But we reckon that even if you're not a particular fan of bikes, this image of the latest Suzuki GSX-R750 with a good bit of on-track lean on (and taken from our PH2 man Jon Urry's recent review of Suzuki's famous 750) should float the boat of most petrolheads.
It certainly looks more dramatic than the equivalent cornering/tracking shot of a car would be, taken on the same stretch of tarmac...
Normal (1280x1024)
WideScreen (1440x900)
SuperSize (2048x1536)