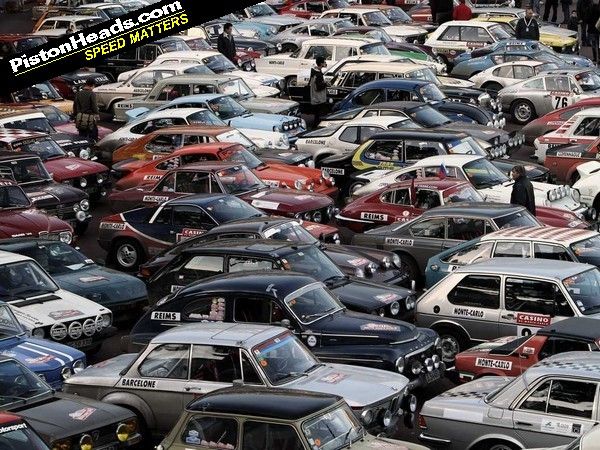 This time last week
we were out in Monaco
for the Monte Carlo Historique. Our itinerary was driven - literally - by our Renault hosts to tail one of five Alpine A110s taking part in the event to celebrate the 40th anniversary of the car's 1-2-3 victory in the Monte. That didn't go so well, our designated A110 driven by that 1973 winner Jean-Claude Andruet who, dazzled by our Megane's xenons, decided he was going to clear off and leave us to it.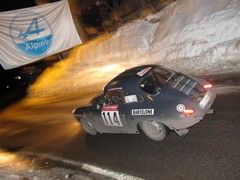 We missed parc ferme but saw the cars in action
Which was fine. But we missed out on seeing all the cars grouped together. Which is what we have here - parc ferme at the harbour in Monaco. And what a sight! If you want a taste of just how eclectic the event is take some time picking out some of the tastiest titbits lurking in this shot. It's kind of an automotive Where's Wally?, a couple of minutes' browsing turning up cars we'd only previously seen in the depths of the night in the hills above Monaco. Among this lot are the Renault 8 Gordini, baby blue 1974 Porsche Carrera, Fintail Mercedes and others we followed along the stages. There's even the Fiat 128 3P that we found upside down on a hairpin, here in happier times shortly before that slight mishap. Fair play - he was giving it death when he came past us.
Anyway, enjoy the pic and let us know your favourite from the crowd...
Traditional (4:3)
Computer widescreen (16:10)
TV widescreen (16:9)
Portrait (smartphone, etc)