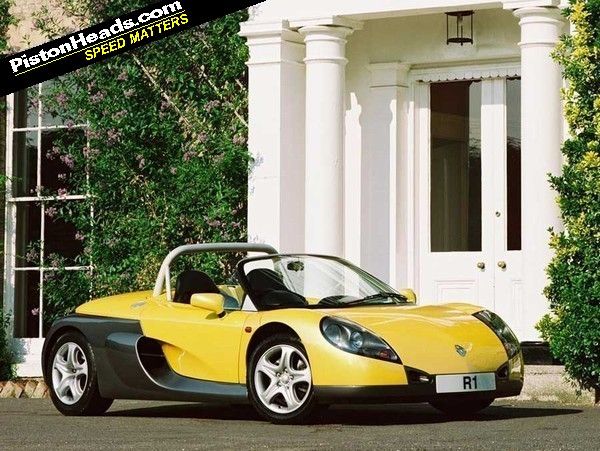 Well, it seemed like a good idea. Head full of Renault, Alpine and Caterham related thoughts and pondering where that relationship might head I started looking at the back catalogue and what might inspire them, other than the A110.
Lots of questions spring to mind too. Will an Alpine-Caterham be front- or mid-engined? Stripped back and basic like a Seven? Or the purist's Porsche alternative Lotus failed to create with the Evora?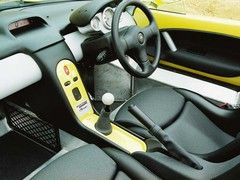 You got seats. But not an awful lot else.
Last time round, of course, Lotus comprehensively rained on Renault's parade with the Elise. Which explains why, currently, there's not a single Renault Sport Spider in
the classifieds
. A couple of years back
we found one for £13K
; one wonders where they are now with contemporary Elises comfortably holding
£10K and more
.
Second time lucky, then? Certainly if you want a template on which you can hang Caterham and Alpine brand values something along the lines of the Alpine-built Spider could work. I always thought it a much cooler looking thing than the Elise but even this hardcore sector of the market needed a few creature comforts. A new-age Spider appeals, though. Power could come from an off-the-shelf four-cylinder engine, perhaps supercharged with Caterham's bolt-on (and Lotus inspired) integrated chargecooler system for an easy 300hp or so. Transverse mounting would mean you could pinch a front-drive powertrain from a Megane or Clio too.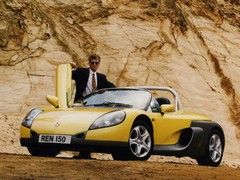 Buy a Spider. You could be like this guy.
Hardened Seven owners accustomed to a lack of creature comforts but wanting something a little more modern could have a minimalist open-top one, with or without a windscreen. An affordable Atom-like experience perhaps.
More mainstream buyers, perhaps finally over endless Elise derivatives and priced out of Boxsters and Caymans, could have an Alpine-branded version with ESP, a roof, radio and air-con, all affordably sourced from the Renault parts bin.
Whether the business case stacks up, given even Porsche would be toast if all it made was 911s, Boxsters and Caymans, is another matter – one for Renault boss Carlos Tavares to answer perhaps.
All of this pondering did get me thinking a Sport Spider would be an excellent way to get into the mood. But, dammit, there aren't any for sale, or that I could find anyway. I coveted them when they were new, had a quick taste of one a couple of years back and craved a proper go ever since. Looks like that might have to wait a little longer though and, in the meantime, I'll jealously read of PHer Alex Forster's tales of ownership in a Carpool we ran a couple of years back.

---
RENAULT SPORT SPIDER
Engine: 1,998cc 4-cyl
Transmission: 5-speed manual
Power (hp): 150@6,000rpm
Torque (lb ft): N/A
MPG: N/A
CO2: N/A
First registered: N/A
Recorded mileage: N/A
Price new: c. £25,000
Yours for: N/A

---