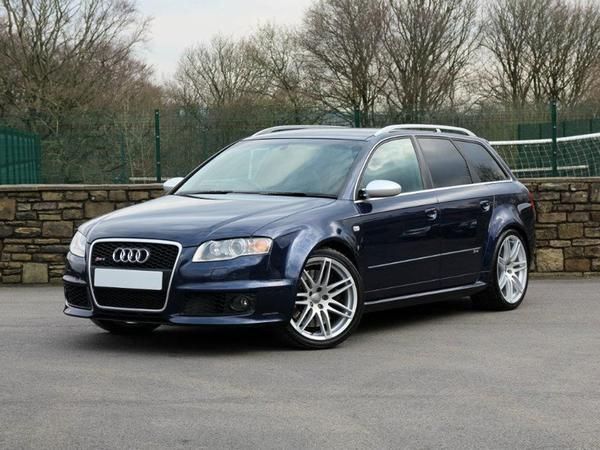 Yes, it really has been 10 years since the B7 Audi RS4 went on sale in the UK. It had been five years since the B5 RS4 and, let's be honest, expectations were not that high. Fast Audis were, well, fast and looked pretty cool but dynamically weren't all that. The RS4 changed that quite dramatically.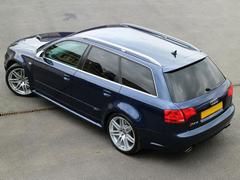 Before those wheels were on every S Line diesel
R8 aside, nothing has done as much for the dynamic reputation for Audis as the first V8 RS4. It was precise and engaging, it rode properly (!) and finally gave the M3 a proper rival from Audi. It's hard to underestimate the impact the RS4 had; nothing since, again with the exception of the R8, has really made enthusiasts take notice of Audi.
And there was that engine. That engine. It revved to 8,500rpm, produced 420hp and made a glorious V8 noise. The next RS4 will most likely be turbocharged, and who would bet against it being DSG -- only as well? The engine is a real selling point for this RS4.
Now this is a subjective thing, but for many the RS4 did - and still does - look brilliant as well. Swollen arches, big exhausts and just enough aggression without being OTT, the RS4 continued that tradition of great looking fast Audis.
For this story we've chosen a Mugello Blue RS4 Avant, because they're easily the coolest RS4. It's from the first year of production, its 89,000 miles have been covered by two owners and it has been "meticulously maintained" according to the ad. Tempting...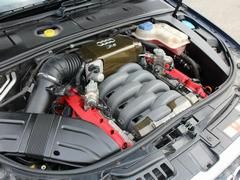 A big selling point in a world of turbos
Now the PH Buying Guide points to a few key areas to check on any RS4, most notably the DRC dampers (fitted here) and a lumpy idle from carbon deposits, but not a great deal else. If the owners spoken to for that feature are anything to go by, RS4 drivers are a happy bunch!
While the RS4's tenth birthday may make you feel a little old, it does at least mean that they're getting more affordable. This car, with just under 90,000 miles recorded, is £18,990. There isn't a great deal else to consider when looking at RS4 Avants, mainly because the C63 is newer and more expensive and there was never an M3 estate. All other suggestions welcome, of course...
So that's the case for an RS4. It's not an especially difficult one, funnily enough! Fast estates don't always seem that popular with the rise of SUVs, but this one is very easy to love. When's the next one coming Audi?
---
AUDI RS4 (B7) AVANT
Engine: 4,163cc, V8
Transmission: 6-speed manual, four-wheel drive
Power (hp): 420@7,800rpm
Torque (lb ft): 317@5,500rpm
MPG: 20
CO2: 324g/km
First registered: 2006
Recorded mileage: 89,000
Price new: N/A
Price now: £18,990
See the original advert here.