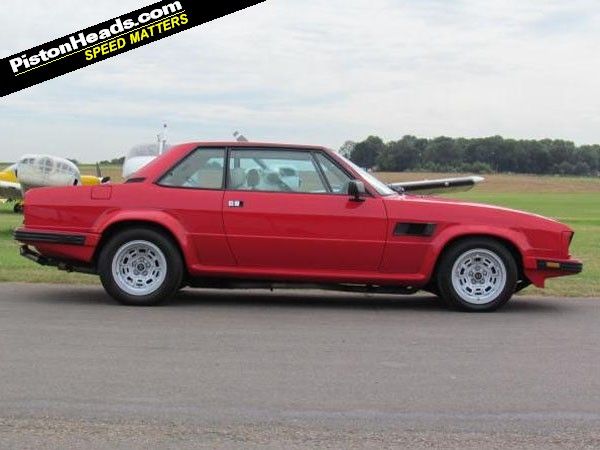 The very name 'De Tomaso' sends a shiver of excitement down the spine; collection of Italianate syllables that's as evocative as any of the best-known supercar makers. But while its big, sleek coupes – Mangusta and
Pantera
most notably – met with plenty of recognition in the company's heyday, its luxury cars have, even to this day, remained relatively obscure.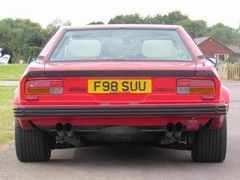 One of the best rear ends of the 70s?
How's about the Deauville, for example? Remembered only by a few hardcore Italian car fans, this four-door saloon in the vein of the Maserati Quattroporte, with which it shared its chassis, was an obvious influence on Jaguar's designers when they came to style the
XJ40 XJ6
. Unlike the XJ6, though, only 244 Deauvilles were made, making it one of the most exclusive and little-known of all the 70s executive saloons.
The Deauville did, however, spawn a two-door version: the Longchamp. It used the same 330hp 5.8-litre Ford V8 as the Deauville and the Pantera, but housed it within a  two-door, three-box bodyshell. Inside, evidence of the blend between Italian and American became clear; while the sharply-styled interior was swathed in an Italianate mix of fine leather, wood and velour, it also featured a steering wheel directly lifted from a Ford Limited, and an enormous transmission tunnel atop which sat the tall shifter of the three-speed - count 'em - Ford Cruise-O-Matic gearbox. Meanwhile, the exterior was long, low and wide; again, styled with Italian flair (although admittedly looking a tad wonky from some angles), but American proportions.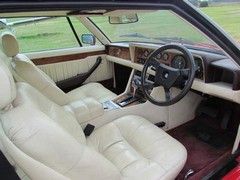 Wide interior was lavishly-trimmed
This particular Longchamp is relatively well-known, being as it is the very car that our sister title
Classic & Sports Car
featured together with an Aston Martin V8 back in 2010. It featured in our
Pic Of The Week
, too, as a result, and it also features on the model's Wikipedia page. Positively famous, then. Relatively few details about the car are given by the vendor, but a comprehensive history is noted, as is a selection of the relatively high specification that includes electric seats, air conditioning and dual fuel tanks. This one's a late Series 2 car, and it's a GTSE to boot, which means it got wider Campagnolo wheels, flared wheel arches, a rear spoiler, and de-rigeur quad headlights in lieu of the Mk1 Granada items that featured on the standard car. And while a tenner under £30,000 might seem like rather a lot for a car which hasn't the cachet of a Pantera or the brand recognition of a Maserati, and which with that gearbox is probably a bit of a lummox to drive, you'd struggle to stop us from heading down there, cheque book in hand, if we won the lottery tomorrow.
---
DE TOMASO LONGCHAMP GTSE
Price: £29,990
Why you should: It's an unutterably cool 70s Italian supercar nobody will have heard of
Why you shouldn't: It isn't cheap, it looks a bit odd, and the gearbox is old & slow
See the original ad here