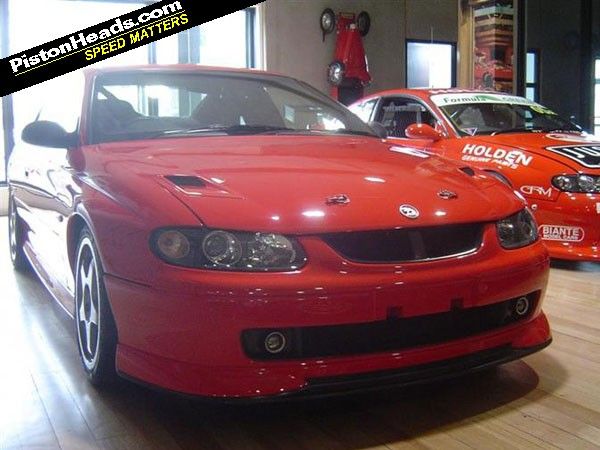 Holden Racing Team, 427 cubic inches. As special editions go, there can't be many more enticing nameplates. The Monaro HRT 427 was built by Holden for the 2002 Sydney motor show, previewing a lighter, faster and more focused Monaro. Sounds like a winner even now, but the project was terminated due to excessive production costs. What a pity.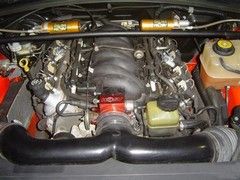 Now we're talking
Therefore only two Monaro HRTs exist, one owned by Holden and the other for sale here. It is Experimental Development car 0001. It has become rather infamous in its home country thanks to an eBay listing a few years ago with a Buy It Now price of one million Australian dollars. Yes, a million. Today that's £520K. There was
a video
too promoting its rarity which, if we were being a little cynical, suggested a bit of desperation too. There were stories of fraudulent bids, relisting, withdrawn adverts and all sorts. It's now for sale at
Dutton Garage
in Richmond (Australia) along with many other fine automobiles including a 964 RS, Diablo SV and Jaguar XK120.
So why would you want a Monaro HSV 427? Hopefully it doesn't take too much convincing but it's essentially a Monaro GT3. Weight is reduced through removing the rear seats, the radio and air-con then adding in magnesium wheels, race front seats and carbon panels. Which is cool enough, then there's that engine... 427 cubic inches is 7.0-litres which one assumes must make a lot of power. There aren't any official numbers but it has to be comfortably above 400hp, surely?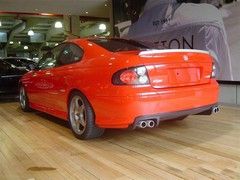 Which way to Bathurst?
Which as a combination sounds fairly fantastic. All the Holdens experienced in Britain have been well received and here we have one that should be even more exciting still. And it has bonnet clips, which are just cool.
'Find out how easy it is to buy Dutton Garage cars internationally' proclaims the website, but this 427 will surely find a buyer in Australia. It would be fantastic over here - can you imagine arriving at a track day in it? - but this is never going to be a cheap way to Holden V8 thrills in Britain. It will be fascinating to see how much the HRT does sell for, and how far its unique status will push up the price. Surely a car of this rarity will be destined for a collection but it would be great to see (and hear) it being used. Phillip Island isn't far from the dealer after all...

---
HOLDEN MONARO HRT 427
Price: £POA
Why you should: It's like a Monaro but a lot more so
Why you shouldn't: Probably quite expensive, on the other side of the planet
See the original ad here.