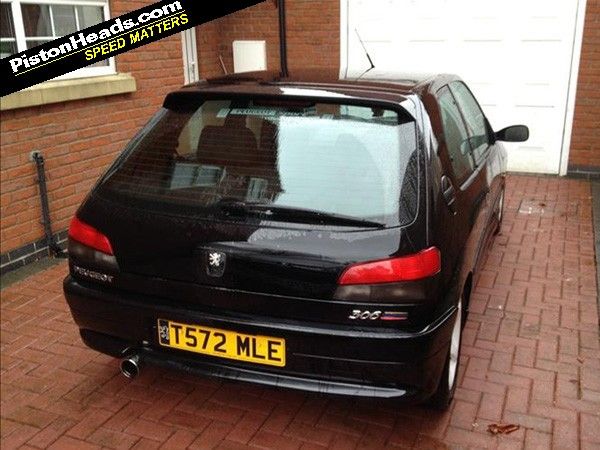 There's been rather a lot of talk on PH lately about what Peugeot is and isn't doing right. Everyone
has an opinion
but of course, it's easy for us armchair commentators to pick holes. So instead of whinging about Peugeot today, we've rooted out a cracking example of Peugeot's work from yesteryear – and no, it isn't a
205
GTI
.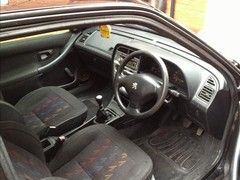 Not many toys. But oodles of fun.
French car cognoscenti will be perfectly well aware of the Rallye line of cars, one which this car sadly seems to have been the last of to date. The ethos was simple: less is more. Less kit, less sound deadening and less weight, in return for more speed and more agility. The Rallye only actually weighed 16kg less than
the GTI-6
on which it was based, but it was just enough to give it a harsher, keener edge.
Most people picked the GTI-6, which is no surprise really, as the Rallye was pretty basic. No air con, no leather – not even electric windows. Even the badges were replaced with decals, to save weight. In fact, its spec list ran to... ooh... a digital clock and a stereo, and that was about it. But there were a few people for whom the red, blue and yellow stripes of the Rallye were a badge of honour. They were the hardcore; the ones who'd sacrificed comfort for the ultimate in hot hatch ability.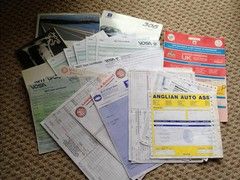 Lots of paperwork's always a good sign
And today you can be a part of that club for very little cash. £1,400, to be precise, which gets you
this delightful
black example
with plenty of MOT, tax and history. OK, so it isn't standard, but the modifications are relatively limited, and the coilover suspension fits the car's hardcore ethos. Set up properly, this 306 will make a stonking track toy, with one of the best 90s hot hatch chassis, a superb, rev-happy engine, and lift-off oversteer on tap. That, we reckon, sounds like an awful lot of fun for very little wedge.
---
PEUGEOT 306 RALLYE
Engine: 1,998cc 4-cyl
Transmission: 6-speed manual, front-wheel drive
Power (hp): 169@6,500rpm
Torque (lb ft): 145@5,500rpm
MPG: 30
CO2: 219g/km
First registered: 1999
Recorded mileage: 99,000
Price new: £15,995
Yours for: £1,400
See the original advert here.