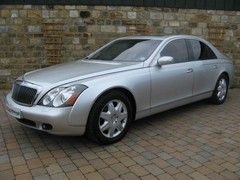 My stepfather came back from a trip to New York on the QE2 in 2002 and, aware of my love of cars, he eagerly handed me some sales literature (which I still have) and some photos he took of a car which had travelled to the States on the deck of the ship.
He told me about how the PR people who travelled with it were gleefully proclaiming that it would be the last word in luxury motoring, but all I could think was that the Maybach (for that is what it was) looked like a mildly remodelled S-Class Mercedes.
Perhaps that's a bit harsh, but there's no denying that, at the very least, this new uber-wafter bore more than a passing resemblance to a car which cost a lot less to buy, and which wasn't exactly lacking in luxury appointments itself. The Maybach had its fans, but generally opinion tended to be that it seemed to lack presence and was perhaps an example of parts-bin engineering.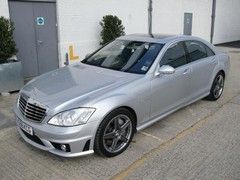 Nobody who's travelled in the back of one has any complaints - far from it - but if you had the choice of being picked-up or dropped-off at one of those posh 'dos' where they pile up the Ferrero Rocher, would you rather be in a Maybach or a Rolls-Royce?
This 2005 Maybach from our classifieds is up for £90k and is one of the shorter-wheelbase '57' models. It is of course also loaded to the roof-lining with goodies and shows a full dealer service history. Meanwhile there's also plenty of smooth power and torque to propel you along as you ponder the stock market.
Then again this S65, also from our classifieds, bears a remarkable resemblance to the 'Bach, is supremely equipped, and has more than enough performance. It's also built in Stuttgart, has a full history, is one year newer than the Maybach, and will cost you something in the region of 30 grand less.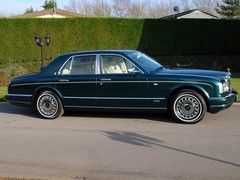 The Merc has covered more miles, but at thirty grand less you might be tempted. But if an AMG Benz isn't your thing and you really must have top-end opulence, how about this 24,000-mile
Rolls-Royce Silver Seraph
for similar money?
If you had to sit in the back and let someone else do the driving, which would you go for?