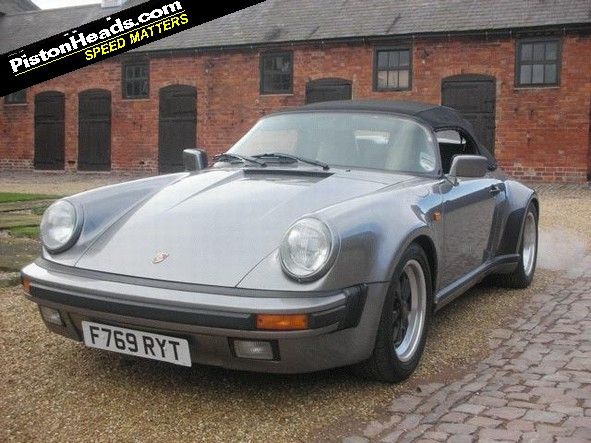 For a car that is these days considered a bit of a cult classic, the 911 Speedster had a bit of an inauspicious start to life. Conceived in the late 1980s when the development of the new 964 was running late and sales in the crucial US market were in a bit of a slump, the Speedster was hurried to market effectively to help shift 911s in North America.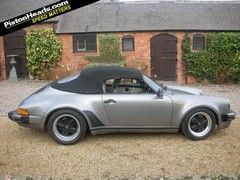 Porsche had originally planned to offer something in the mould of the Speedster as a simpler, more focused version of the convertible 911, based on the new 964 underpinnings (something it later did in a way with the 964 Speedster), but ended up creating a car base on the 'old' 3.2 chassis.
Aside from the double-bubble 'hump' where the rear seats ought to be (gone, in the interests of weight-saving), the most obvious difference is the more steeply raked, lower front screen. This can even be unbolted at 'sports events' for an even more dramatic look.
There's also a single-lined hood that Porsche was always keen to point out was merely 'weather protection' and shouldn't be considered as refined or comfortable a hood as the one offered in the ordinary convertible models.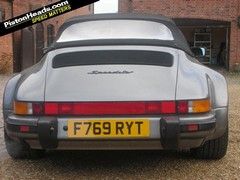 That was pretty much it, though - everything else was standard 911. And yet, owing presumably to its rarity (Porsche made only 2,065 Speedsters), or possibly to its more dramatic looks, the Speedster has become somewhat of a collector's piece.
This particular Speedster has amassed a reasonably meagre 36,500 miles and seems clean and straight, but it's hardly a zero-mile time-warp car. And yet you'll need to part with £75,000 to get your hands on it. Compare that with just £25K or so for even a properly mint low-miler (more like £15k if you go for a more doggy example) and you'll see that there's rather a premium on that chop-top look.
There again, perhaps £75K is perhaps a bargain in Speedster terms - we also spotted this one, with a fetching shade of claret for the leather and roof, up for £89,000...