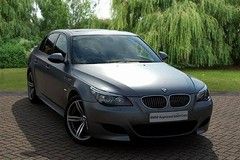 In November the eagerly anticipated F10 BMW M5 will roll on our streets for the first time. You'd expect this to have an effect on the values of E60s, but it might be more than you think.
There's little doubt that, like each and every M5 before it, the F10 M5 will be a rather handy tool. Exactly how much better it'll be than the outgoing E60 variant remains to be seen, but there's more chance of the F10 doing a vertical take-off than it being twice as good as its predecessor. However, it appears that compared with a one-year-old E60 the new car will cost around twice as much to buy.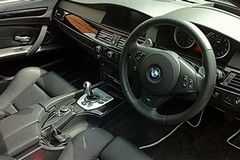 When we recently looked at some examples of 200mph cars for under £40,000
, subsequent forum comments showed the esteem in which the M5 is held.
Early examples are now well under £20,000, and for that you're still getting a car with plenty of life in it, but if you're pondering the acquisition of a new one, you might be tempted by something like this example of a later E60 M5 from our classifieds as an alternative.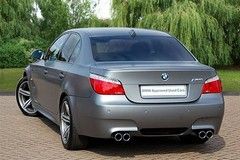 Not only is this one loaded, but it's a one of a limited edition of 25 '25th Anniversary' cars and hasn't even done 10,000 miles yet. Best of all, with a sticker price of £49,850 it's approximately half the cost of the new F10...and that's before the new model has been formally released. If you can wait until early next year, the saving could be even greater.
So, would you be tempted, or is the allure and exclusivity of the latest M5 worth the extra outlay?