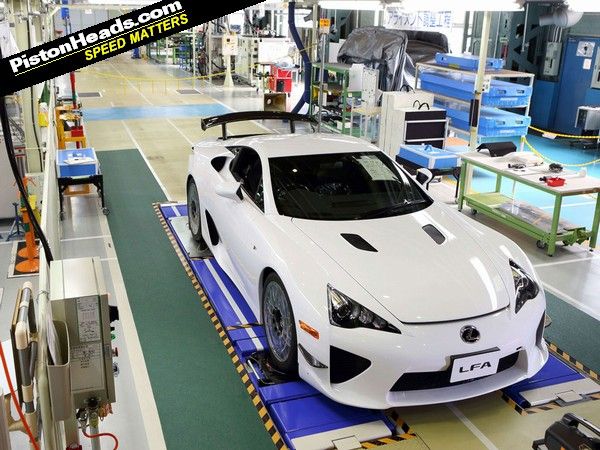 The last Lexus LFA rolled off the line the other day.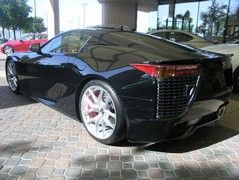 Yours for 380,000 euros, for now
It was one of the most misunderstood fast cars of modern times, ridiculed by many and adored by a few. I should qualify that as a lucky few, because the one thing that everyone who thinks the LFA is a stunning machine has in common is that they have driven it.
On paper, it looks like the Nissan GT-R makes a mockery of the Lexus. Then you see the latter in the flesh and experience the quality and the engine and, well, you are in its spell forever.
A full carbon tub, a normally aspirated V10 that beats a Carrera GT's for sheer exhilaration (largely because it sits ahead of the driver, so he gets more noise) and a set of dynamics which came to a head in the Nurburgring Edition, which is still the best standard street car I've driven around the Nordschleife.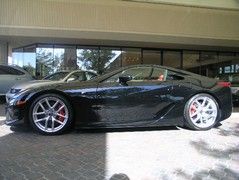 Values can only go one way, reckons Harris
And all of it was wrapped in just the kind of obsessive engineering which we've come to expect from great Japanese companies. The LFA is a product which could easily have been adjusted to meet prevailing demands, but Lexus remained doggedly loyal to the original design brief.
This alone will ensure it becomes a much sought-after classic.
In fact I can't find one for sale in the UK, and only three in Germany. This is the cheapest.
And here's a Nurbugring lap, just to underline the point.
---
LEXUS LFA
Engine: 4,805cc V10
Transmission: 6-speed automated manual
Power (hp): 560@8,700rpm
Torque (lb ft): 354@6,800rpm
MPG: 18 (NEDC combined)
CO2: 308
First registered: New
Recorded mileage: 1km!
Price new: £343.000
Yours for: 380,000 euros
See the original advert here.