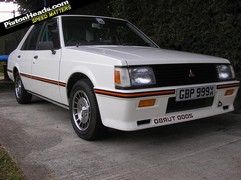 "Riggers, what's an Evo 0?" This was the question asked to me by our very own classified admin guru Rusty-C. "It's a -errrmmm - it's a - I don't know what it is," was my (pretty unhelpful) reply.
There is, of course, technically no such thing as an Evo 0. But the chap selling this 1981 Mitsubishi Lancer 2000 EX turbo is right in a way - because this car was privileged with the very first installation of the 4G63 engine that would be used in Evos I through to IX.
In this guise it gave 168bhp to the rear wheels, which was enough to shove the 1095kg saloon to 60mph in a smidge over 7.0secs and on to 124mph flat out.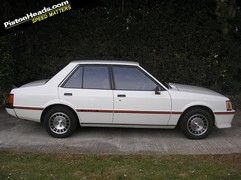 And you can see the germs of the greaty Mitsubishi Tarmac warrior dynasty in the beefed-up-everyday-saloon looks. But while the outside screams performance car in a boxy 1980s sort of way, the interior is still rather more minicab than special stage.
Still, it's a fine automotive curiosity, although at £7995 you'd probably have to be a committed fan of fast Japanese metal to pick it over, say, a clean early Ford Escort RS Turbo, up for £5595.