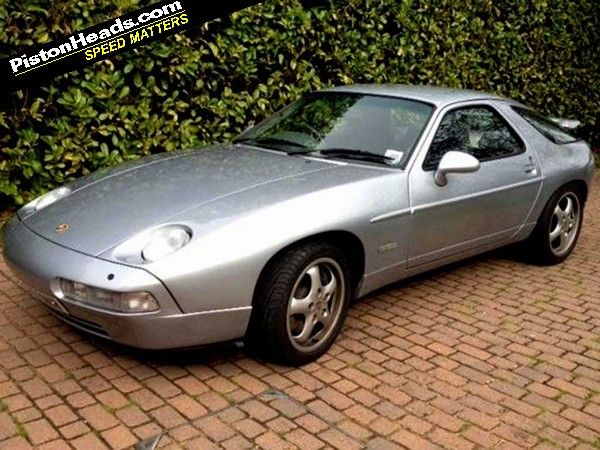 Porsche has proved very adept at adapting the brand to suit new fashions of late. The Cayenne seemed an awful idea a decade ago, yet the sporting SUV with a luxury twist is de rigueur in 2012. And who would bet against the production
Sport Turismo
bringing in a few more not already convinced by
the Panamera
?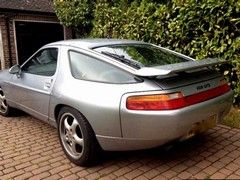 Top end of 928 pricing but a desirable variant
But as we know, things weren't always so rosy. In the late 1960s, engineering progress with the 911 had reached an impasse, and sales were flagging. Step forward the 928, a Porsche GT without the compromises of its rear-engined counterpart. Amazingly, this strikingly modern design was revealed 35 years ago, and Porsche was planning to phase out the 911 on the 928's launch in 1978. However, the 'it isn't a real Porsche' mob wasn't having any of it (and you thought it began with the 996...), and the 928 remained a 911 relative rather than replacement until its 1995 demise.
This 928 is a very late GTS, with a 5.4-litre V8, 350hp and, of arguably greater significance, a manual gearbox. Only around 15 per cent of 928s have three pedals, the overwhelming majority of automatic sales commensurate with its more luxurious billing against the 911.
But to distance yourself from driving the 928 is to miss out. Passive rear-wheel steer through the 'Weissach Axle' aids turn in, whilst the weight distribution is 50:50. Moreover, whilst not a dainty sports car, the heaviest 928 has a quoted kerb weight of 1,620kg, or less than a E90 BMW M3. So you want a manual to take advantage of these dynamic attributes, especially as the auto is an old- school torque converter with four (or occasionally just three!) speeds.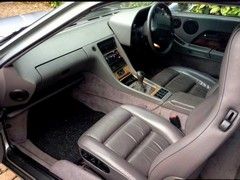 Big V8 bruiser with seating for four and a manual
The appeal stretches further than the manual 'box also. The current owner has driven it only at weekends meaning use has been sparing but frequent (10,000 miles in four years), and its first owner was Porsche GB.
Furthermore, all electrics (allegedly) work, and the car is cosmetically fine bar a couple of spots of corrosion. There's even a year's MOT, six months tax and a recent service, bolstering an already bulging history, to sweeten the deal.
Ah yes, the service history. Whilst a full folder is a great indicator of a cherished life, it can also highlight the true cost of running a car. For a 928, the cost is quite considerable, and the alluring £16,500 asking price must be looked through to bear maintenance in mind. This GTS has had £22,000 lavished on it in the past 15 years, with more than half of that since 2008.
But spending money on a classic is nothing new, and it's perhaps the modernity of the 928's design that makes it seem younger than its years.
Unfortunately, Porsche's relentless progress dates it also. In the 991 generation, the 911 now so ably masks its rear-engined traits that it can fulfil both the sports car and long-legged cruiser role, leaving no feasible gap for a new 928. Which only means one thing; get out and enjoy an original now! And if £16,500 is out of reach, how about an early 4.7 928 S for £4,995?

---
PORSCHE 928 GTS MANUAL
Engine: 5,397cc, V8
Transmission: Five-speed manual, RWD
Power (hp): 350@5,700rpm
Torque (lb ft): 369@4,250rpm
MPG: 18
CO2: N/A
First registered: 1994
Recorded mileage: 93,000
Price new: £72,000
Yours for: £16,500
See the original advert here