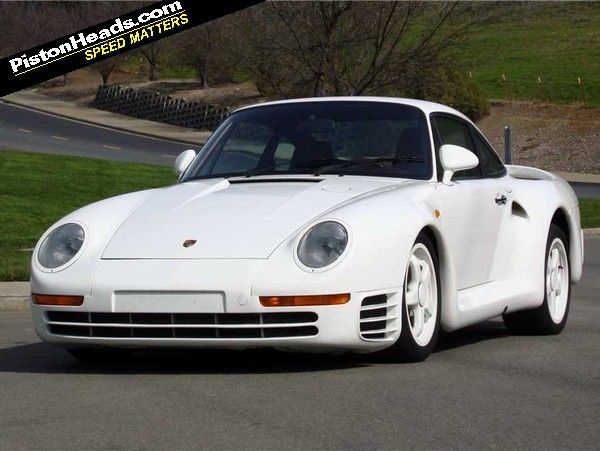 What was once a technological tour-de-force, is now a mechanical and electrical liability. Those words could have been written specifically for the Porsche 959. In fact, they just were.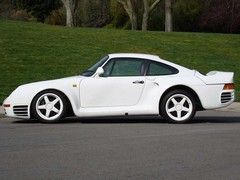 Who needs level ride height?
I was probably one of the few kids from that era who daubed his bedroom walls with posters of 959s and not F40s, and this is largely because whereas the F40 was tangible – lots of power, little weight – the Porsche appeared to have arrived from a different Galaxy. Hollow wheels with tyre pressure monitoring, anyone? My family was busy upgrading to FM radio and in-car cassette players.
The technology that defined the 959 – the complicated 4WD system, the adjustable dampers, the water-cooled heads – is sadly now the key reason why values of this rare, fascinating machine languish below cars of inferior quality and significance. The Veyron truly is the new 959, because both cost a fortune to keep in a roadworthy condition.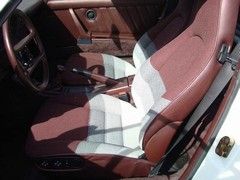 Seats aren't quite right either...
So what is a development 959 worth? Lord only knows, but to me it isn't as valuable as one of the production cars. The narrative behind this machine is clearly fascinating, and you wouldn't have to trawl many Stuttgart pubs to meet the chaps who worked on it back in the 80s.
I'm always pretty suspicious of anything like this that somehow finds its way out of the Porsche factory gates and into private hands. The company is loathe to release these machines, so I'd want to research how it came to be in the United States.
It's a piece of history though. One with some rear ride height issues and a set of seats with strangely small bolsters. But for the collector more interested in the story behind the car than the driving experience, it might be a dream purchase.

---
PORSCHE 959
Engine: 2,849cc flat-six turbo
Transmission: 6-speed manual
Power (hp): 451@6,500rpm
Torque (lb ft): 369@5,000rpm
MPG: 21.2mpg (combined)
CO2: N/A
First registered: 1986
Recorded mileage: not given
Price new: not available
Yours for: TBC
See the original advert here; car is due on sale on Saturday.