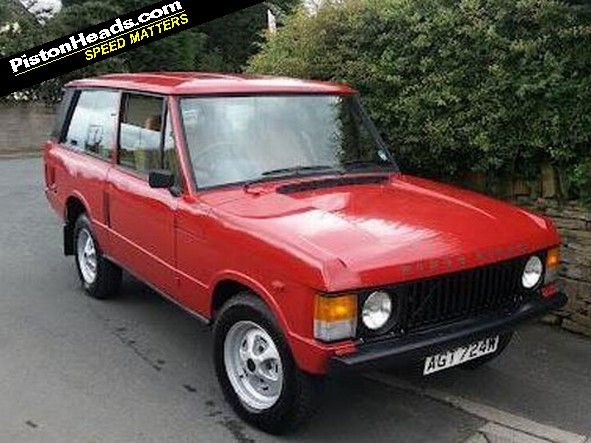 While the Range Rover Evoque -
the latest addition to the PH fleet
- represents a move away from traditional RR values in certain respects, our car's three-door layout does at least have some proper provenance.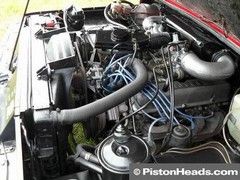 We're talking, of course, about the very first Rangie, the car that took the four-wheel drive workhorse off the farm and onto the driveways of the well-to-do. And which, like the Evoque, had just three doors.
In fact, if you follow the argument that the Range Rover created the whole idea of the luxury SUV to its logical conclusion - a pseudo 4x4 that's as much fashion accessory as it is off-roader - then you might well arrive at something very similar to the Evoque.
But the Evoque's great-great grandfather had a rather different idea of 'luxury' to what we expect in a 21st century Rangie. In fact, the original idea of the Range Rover was to create more road-biased version of the Land Rover, so the interior was still a Spartan hosedownable affair with vinyl seats and rubber floors.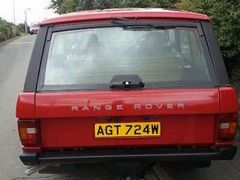 But that was in 1970. By the time we'd got to 1981 and the production of
this particular Masai red Range Rover
, things were far more swish inside, and this car sports leatherette seats and luxurious carpet (though this is a recent addition; the vendor says the original rubber mats are still there underneath).
That is about all you get though, which for £11,500 is a pretty low kit count. Then again, you do get a woofly 3.5-litre V8, a whole ruck of service history, a relatively recent full restoration and a brand spanking new fuel tank.
And nobody will ever accuse you of not driving a 'proper' Rangie...
If all this has whetted your appetite for a Rangie, then they are available in many shapes and sizes via the PH classifieds...

---
RANGE ROVER
Engine: 3,532cc V8
Transmission: 4-speed manual
Power (hp): 135@5,000rpm
Torque (lb ft): 185@2,500rpm
MPG: You're bothering to ask?
CO2: N/A
First registered: 1981
Recorded mileage: 57,000
Price new: £1,998 (1970)
Yours for: £11,500
See the original advert here.