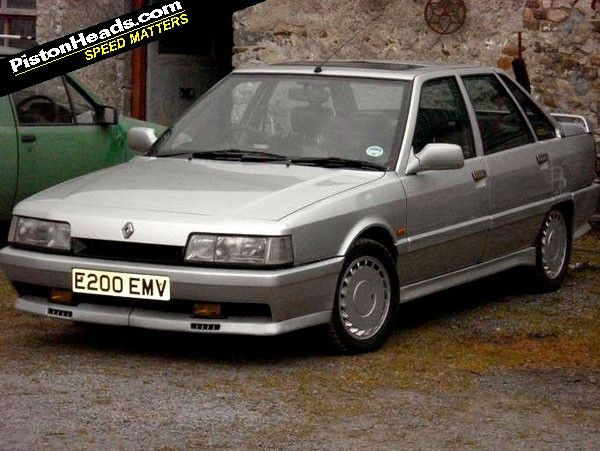 This is where the planets collide for this Spotted correspondent: French, old, turbocharged, sassy and bloody fast. I'm only typing this to stop my hands dialling the vendor's phone number.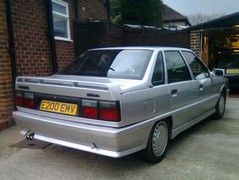 21 Turbo made a big impression on Harris
Half presentable 21 Turbos of the Phase 1 variety (the best to these eyes) appear about as frequently as Halley's Comet. Now this 116K miler is clearly a long way from perfect, but it seems to have escaped being sodomised by the Max Power mob in the 90s.
Of course it's not as fast as a Sapphire Cosworth and, yes, it's front-wheel drive - which remains just the right side of wrong-wheel drive (had to use that phrase again) with this amount of torque - but I loved these back in the day. I remember being taken out in one, aged 13, watching the boost gauge flicker and thinking the sky was about to fall in. Compared with any other French saloon I'd experienced, it felt certifiable.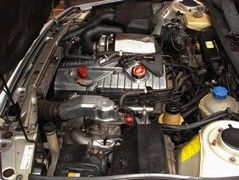 Gutsy 175hp turbo rapid for its day
And it arrived at a time when the Germans were getting it wrong. The E30 was old, cramped and overpriced, the new Audi 90 had the damping qualities of a worn brothel mattress and about 12hp. And to get a Merc 190 to stay with the 21 in a straight line required a spend which, adjusted for inflation, probably equated to about £175,000 these days. And even then the 21 was faster. The Turbo was blue-collar speed for the family man.
You got a full leather interior, lots of funky electrics to fail in the first few months of ownership, and a Philips stereo that glowed orange. I always remember the orange.
Legendary car. Rare too. If only I had more space...

---
RENAULT 21 TURBO
Engine: 1,995cc 4-cyl, turbo
Transmission: 5-speed manual
Power (hp): 175@5,200rpm
Torque (lb ft): 199@3,000rpm
MPG: 24.1 (Autocar 'test' cycle, 1988)
CO2: N/A
First registered: 1988
Recorded mileage: 116,040
Price new: £16,500
Yours for: £1,250

---
See the original advert here.