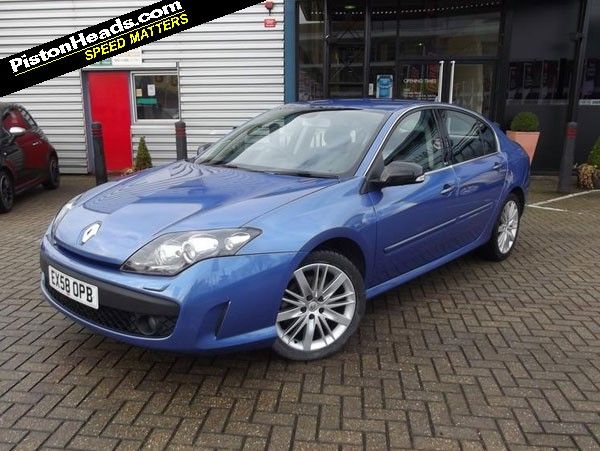 We're not above admitting that, as a team, we here on PH have some fairly predictable weaknesses. Those bloody MX-5s. A lot of Porsche love. TVRs. And, perhaps a little more surprisingly, a bit of a thing for big French cars. We'd blame Alex and his
thing for Citroens
but he's still too new.
But, yes, I really am advocating a diesel* Laguna hatchback as a PH Spotted. Brave pill swallowed. Here I go…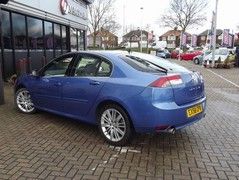 I see you baby, shakin that ... eurgh!
Look at it this way. The Germans – it's always easier if you can start by blaming the Germans – have pretty much hijacked the idea of what makes a 'sporty' car and convinced us that huge wheels, an unyielding ride and 'mine's more S line/M Sport than yours' badge one-upmanship are the only way to signify your manliness in the M1's fast lane. The pent-up aggression this macho vision of sportiness encourages is plain to see, usually because it's so damned close to your rear bumper.
So deeply ingrained in the British car buyer's psyche is this Teutonic interpretation of 'sportlichness' that Renault was always going to struggle to overturn it. Especially when they tried doing so with the Laguna. That didn't stop 'em giving it a go, though.
The Sport GT version was introduced in 2008, available in hatch or estate form and with either a 180hp diesel or 205hp petrol. The latter is the F4RT engine (stop sniggering at the back) related to that in Renaultsport Meganes, albeit with a smaller turbo. A quick chat with Renault tuning experts K-Tec reveals a remappable extra 25hp or so could be available but, sadly, more than that would require a bit more hardware.   
There was a whiff of Renaultsport's hand in the chassis tuning, too, but word of this didn't go much further than the press release, and publicly this warm Laguna is a GT and no more. Gallic eccentricity is assured with the Active Drive four-wheel steer rear axle, which gives the GT almost Clio-like chuckability. No, seriously! If you want the full skinny on the system the relevant info cribbed from the press release is here.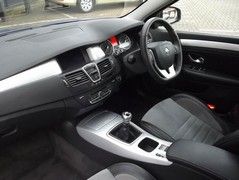 Relaxed and relaxing, while it works
I drove one of these to the Alpine resort of Alpe D'Huez and up the endless hairpins made famous in many a Tour De France battle the Laguna was a revelation. Half a turn of lock dismissed the tightest turns, and gave the inside front wheel something to work with rather than just spinning up in a blaze of ESP warning lights. A stubborn resistance to understeer and a most surprising sense of agility elsewhere were also something of a surprise. OK, so not exactly a drift machine. But the handling, combined with the loping, relaxed ride, great forward visibility via cleverly sculpted A-pillars, comfy seats and superb refinement, made Laguna's uniquely French take on 'sporty' actually far more relevant than that which the Germans have been selling us all these years.
Comfy and nimble aren't two adjectives you'd usually use in the same assessment of a car's handling. But the Laguna is both of these things. It'll turn on a sixpence, squeeze into tight spaces you'd never chance your 20-inch S line alloys with, keep you relaxed and calm and ultimately leave you more inclined to respond to everyday frustrations from your fellow motorists with a Gallic shrug than a shaken fist. In summary, it's the kind of sporty that actually makes sense. But nobody would ever actually buy into.
Shame really. That and the fact it's up for nearly eight grand. Give it time though…
*Only because I couldn't find a petrol one, honest!

---
RENAULT LAGUNA SPORT GT
Engine: 1,995cc 4-cyl turbo
Transmission:6-speed manual, FWD
Power (hp): 180@3,750rpm
Torque (lb ft): 221@2,000rpm
MPG: 43.4mpg (NEDC combined)
CO2: 172g/km
First registered: 2008
Recorded mileage: 41,957
Price new: £21,220
Yours for: £7,797
See the original advert here.