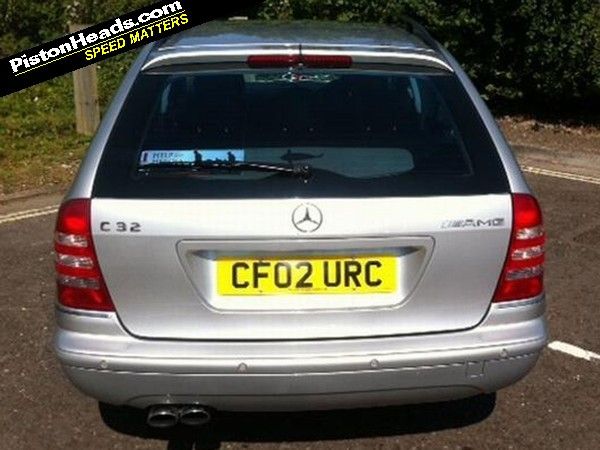 This week's Chris Harris video tells us, unsurprisingly, that the Mercedes CLS 63 AMG Shooting Brake is a fine car.
The trouble is, it's also quite an expensive car. What we need is a Mercedes AMG estate with a downsized engine and a downsized price.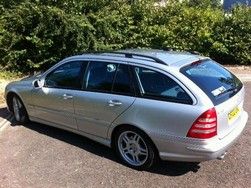 £6k's worth of supercharged goodness
Ladies and gentleman, once again YKYWT comes to the rescue. This C32 AMG Kompressor (W202) harks back to a halcyon period back in the early 2000s when scaling down cubic capacity was more of a corporate experiment than a market requirement. Looking at other hot C Classes, it could be argued that the C32 was one of AMG's less successful experiments. Its precursor, the C43 AMG, was a V8. Its successor was the C55, another V8. Now we have the current C-Class AMG, with a 6.2-litre V8.
Though never as exciting a car as the E46 M3, the C32 countered with the real-world practical advantage of an estate option. And look what just £6000 buys you in 2012: a fully-stamped Mercedes service history, all the equipment you could ever need, and more torque than a new Audi RS4: we're talking 332lb ft and 349hp.
Also, with the proliferation of AMG bodykits and wheels in the current Mercedes line-up, this C32 AMG is stealth-discreet. Mated to a five-speed auto, it's ideal if you want to make rapid progress with minimal fuss.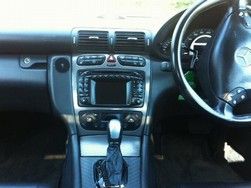 A decent office to do business in
A few words of warning, however. The early years of the last decade were not great ones for Mercedes-Benz build quality, and MB forums sound warning bells about the intercooler and supercharger clutch. Of course, not all C32s will be so afflicted: many will have contented owners. But it would be naïve to expect flawless reliability.
It would be great to finish on the efficiency benefits of the V6 but, sadly, we can't. The claimed mpg for the CLS 63 Shooting Brake, with its extra two litres and 200hp (with the Performance Pack), is 28mpg. The claimed mpg for a C32 estate was 23.7. That's progress for you.
Nonetheless, the C32 still offers a great deal of performance in a practical package, for not much cash. With two pots missing it sits rather incongruously in the AMG back catalogue, but that somehow adds to its appeal. Plus of course we're heading down that reduced-cylinder route again, so it's on trend.
Mercedes C32 AMG Kompressor (2002)

Price: £5999

Why you should: It's a fast and discreet way to ferry things around, like a CLS.

Why you shouldn't: There are reliability issues, and don't you want your AMG with a V8?