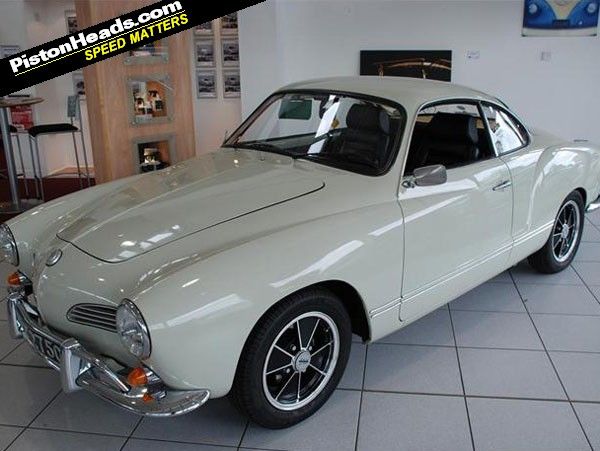 How do we feel about engine transplants? A divisive issue, especially when it comes to bastardising precious classics with modern engines. Or is it? Classic looks with a bit of modern reliability and performance is a tempting combination.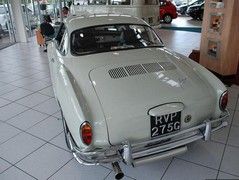 Looks beautifully original - mechanically isn't!
This spot - hat tip to PHer only1ian for bringing it to our attention - provoked a prolonged period of chin stroking in the PH office. Handy, given that beards are a prerequisite for working here. If we were allowed to smoke pipes we might have done that reflectively too.
New guy Alex with his Ford background had much to say on the subject, there being a fairly relaxed attitude to engine swaps among that particular community. His view is that, assuming there are enough original examples of the base car around, it's OK if done in spirit - and that does make sense. Honda'd Elises and Exiges are a good example, the 'busa engined Suzuki Cappuccino we featured a little while back a perhaps more extreme one.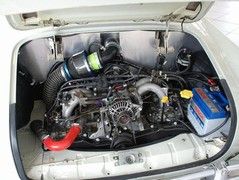 It's a flat-four Jim, just not as VW knew it
So to this Karmann Ghia, according to the advert imported from California in the mid 90s and dry stored/driven ever since, so it's claimed. From the pics it certainly looks like a beaut and wonderfully original. And it's got a flat-four under its elongated rear deck. Only it happens to be one from a Subaru. Sensibly the builder didn't get tempted with any turbocharged nonsense, and it's simply a normally aspirated unit with around 150hp driving through the standard gearbox - enough to spice up the experience and give turn-key modern reliability but not too much to trouble the period running gear. It's got disc brakes up front and the dampers and springs have been upgraded and set up properly, the vendor telling us the new engine doesn't overwhelm the driving experience or classic Karmann vibe. It sounds the part too, or so we're told. We'll have to take him on his word but we'd be tempted to investigate further!
With only the pictures to go on it's easy to be dazzled by the fresh chrome and what looks like a surprisingly neat and sympathetic installation. And in the mid-winter gloom who's to begrudge a bit of Californian sunshine? But is it a stroke of genius or corruption of an innocent old classic? We're erring on the former but what do you reckon?

---
KARMANN GHIA SUBARU CONVERSION
Price: £14,995
Why you should: Looks gorgeous and ready to bring a bit of Cali sunshine into your life, as engine conversions go it's in spirit and sympathetically done
Why you shouldn't: Questionable morals of levering modern engines into much-loved classics
See the original advert here.