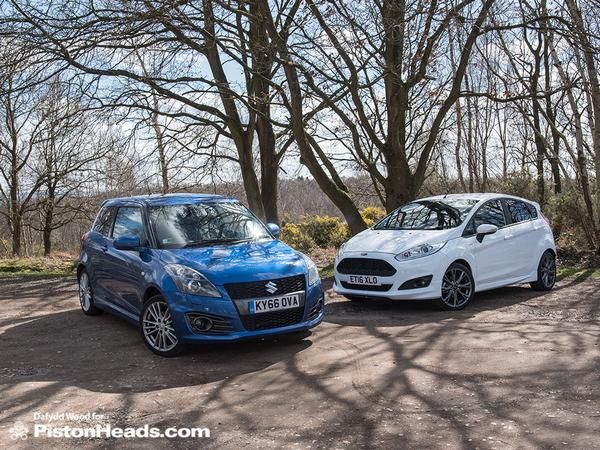 It's no secret that PH very much likes the Suzuki Swift Sport, its combination of entertaining dynamics, willing powertrain and great value making it very easy to recommend. And love in fact, if the experience of our long-termer is anything to go by. It's a very good little car for not much money.
The Swift Sport is not long for this world though - indeed the replacement standard Swifts have already been driven - and with it goes the last naturally aspirated engine in a hot hatch. Which is very sad news. Or is it? See Ford has been embracing the downsizing revolution for a while now, the three-cylinder Ecoboost engines making quite a name for themselves and now also destined for the next Fiesta ST.
So here we have a Swift Sport and the sportiest non-ST Fiesta available, the ST Line 1.0 140. They're within 5hp of each other and both have kerbweights pleasingly close to a tonne. But which is most fun?

---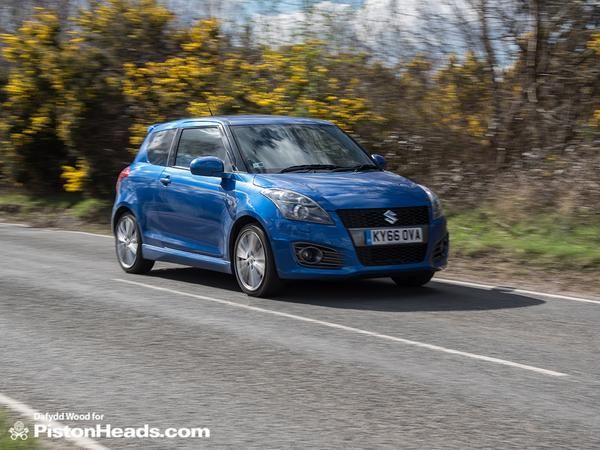 Suzuki Swift Sport
While the Swift is familiar from both the PH
road test
and
long term updates
, it is of course very easy to be impressed in isolation. Familiarity lets us overlook flaws too, does it not? It's when competition is introduced that we really get to see what a car is made of.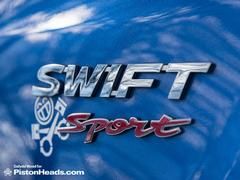 Simple name, simple car, simple fun!
The Fiesta should provide a very stern test for the Suzuki. It has been the best supermini to drive since its launch nearly a decade ago, blessed with an unsurpassed mix of ride and handling. Its engine produces more torque and more power than the Swift while (officially) using less fuel and splurting out fewer emissions.
The Swift Sport isn't a favourite of ours for no reason however, and its talents are clear straightaway. The Swift is a simple and accessible car, though that shouldn't be mistaken for one lacking depth or substance. Nothing has to be configured or adjusted, fripperies are noticeable by their absence and the entire focus appears to be on having the most fun possible for the longest time possible.
It's light, too; by official figures it's 99kg less than the Fiesta, which is immediately obvious on the road. It's more eager, diving energetically into bends where the Ford feels a fraction behind. Every response is that bit sharper, goading you into a few more revs, a bit more speed and a little less braking. It's a buzzy, brilliant little hot hatch, one that deserves far more praise than it seems to attract.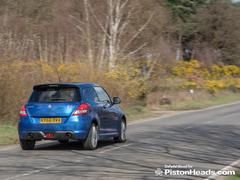 Not fast, but who cares?
This test is as much about engines as anything though, and the Swift doesn't fare perfectly. While it's great to still have a naturally aspirated, fizzy 1.6 in a small hot hatch, the pronounced flywheel effect in the Sport can make it feel more lethargic than it is. The revs don't climb or die quite as enthusiastically as you would like which, combined with some fairly rangey gear ratios, does dull the edge just a tad. This particular car is freeing up a little with miles though, and shouldn't we be celebrating cars that make peak power at 6,900rpm while we still can?
The Swift's considerable appeal is in its fusion (no Ford pun intended) of old fashioned entertainment with contemporary civility. There's ESP to keep you safe, easily disabled if you want to play by your own rules. It's fairly basic inside (keeps it light, don't forget) but there's air-con, a digital radio and Bluetooth. You won't carry much of both passengers and luggage, but prioritise one or the other and you'll be surprised at the practicality.
The Swift hasn't even played its ace yet, either. As tested this Sport is £14,399. Before options the Fiesta, with another 4hp, is £17,495. As it sits here, ET16 XLO costs £19,395. Better be good...

---
SUZUKI SWIFT SPORT
Engine: 1,586cc 4-cyl
Transmission: 6-speed manual, front-wheel drive
Power (hp): 136@6,900rpm
Torque (lb ft): 118@4,400rpm
0-62mph: 8.7sec
Top speed: 121mph
Weight: 1,045kg
MPG: 44.1mpg (NEDC combined)
CO2: 147g/km
Price: £14,399 (until a couple of months ago; no longer on sale)

---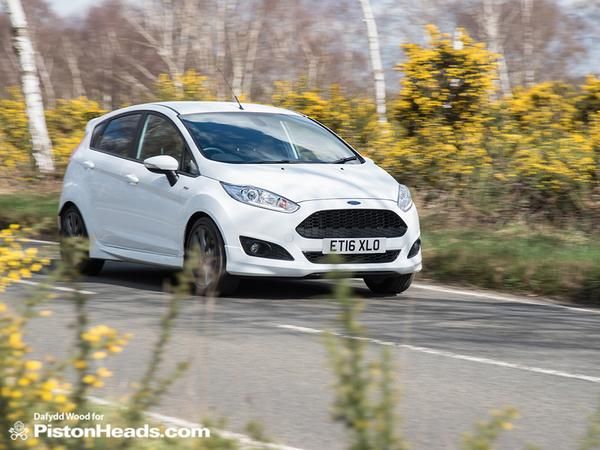 Ford Fiesta Zetec
Oh. It is quite good actually. Really, really good. Even with its replacement imminent, it's easy to see why the Mk7 Ford Fiesta continues to top both sales charts and group tests. Sure, parts of it feel terribly dated now and it's hardly one for those who want to think differently, but on occasion there's good reason to follow the crowd.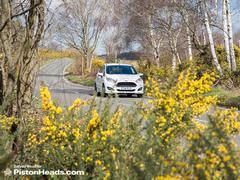 It's a small, fast(ish) Ford, course it's good to drive
That 999cc triple really is a remarkable engine, even a few years after it was introduced. That it can boast such a high specific output (and therefore level of performance) without ever feeling boosty, strained or overawed is incredible. It will pick up from very few revs and zing happily past 6,000rpm, faster than the Swift in nearly all situations and more refined too.
That's also part of the Fiesta's problem though. It can actually feel quite a bit more mature by junior hot hatch standards; some of that will be because this is simply an ST-Line rather than a Zetec S (and so not a dedicated fast version) but it's also due to the engine's characteristics. The refinement is admirable, though it's sometimes so quiet that you'd like to hear a bit more of that three-cylinder hum. The power delivery is linear too, lacking the incentive that's there in the Swift to pursue the upper reaches of the revs for performance. It just feels quite grown up, like the calibration is exactly the same here as it would be for a Grand C-Max with the same engine. Perhaps not vital for many prospective buyers, but brought into focus with this comparison. Let's see just what the next ST brings...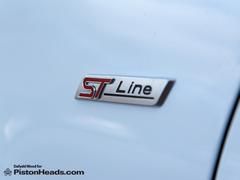 Looks like an ST, doesn't quite drive like one
Thing is the Fiesta would still be great to drive if you had to pedal it along like a Flintstone's car. That the engine isn't quite as exciting as you might like ceases to be all that important. It's precise and agile yet comfortable and cosseting, steering with a rare quality of feedback that would embarrass many more expensive cars. Without the toughness of an ST's ride around town it's accommodating and entertaining in every situation, patently (and pleasingly) blessed with that level of dynamic finesse that has characterised even the humblest of Fords for the past 20 years.
For outright fun however, the Swift might just nick it. The Suzuki has an additional level of urgency and energy that makes it more satisfying when you're on a decent road; sure, it makes it the slightly less relaxing car on a long journey, though that's not what these cars should be built for. Or what we're looking for...

---
FORD FIESTA 1.0 ECOBOOST 140
Engine: 999cc 3-cyl turbo
Transmission: 5-speed manual, front-wheel drive
Power (hp): 140@N/A rpm
Torque (lb ft): 155@N/A rpm
0-62mph: 9.0sec
Top speed: 125mph
Weight: 1,145kg
MPG: 62.8 (NEDC combined)
CO2: 104g/km
Price: £17,495 (as tested £19,395 comprising £250 for Frozen White paint, £100 for spare wheel, £225 for rear privacy glass, £175 for heated front seats, £450 for Convenience Pack (keyless entry and start, electric heated door mirrors), £300 for City Pack (on ST-Line that's rear parking sensors) and £400 for Ford Navigation System with DAB and Ford SYNC)

---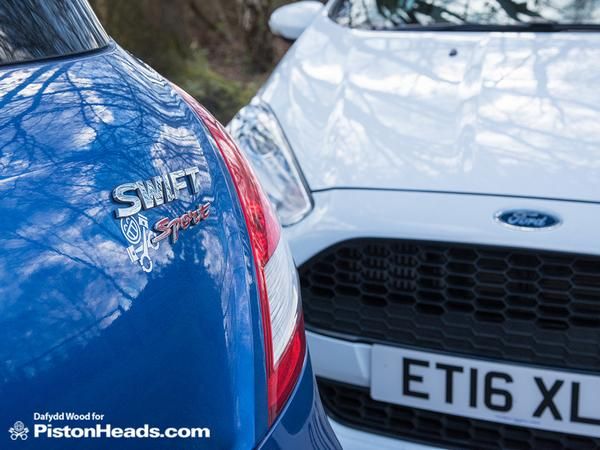 Verdict
Really this is a test that should have been conducted about three years ago, with both cars far fresher to the market and all the more impressive in their achievements. That both still produce class leading performances in certain areas goes to show what excellent little cars they are.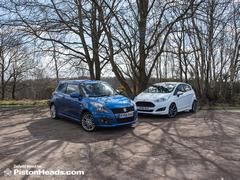 Neither is bad, just one is a bit better...
The Fiesta simply doesn't have a weak area. Perhaps the dashboard is a bit of a mess, but you can get used to it. Otherwise the engine is great, the handling is great, it still looks very good and you can't imagine it will be tricky to run. That the new car looks set to improve on the weaknesses should excite buyers as much as it should worry the opposition.
However. If we're judging these cars purely on how much fun they are, then the Swift has to win. It has an irrepressibly bright character, the Sport, soaking up everything you can throw at it and coming back for more like a dog that always, always wants to play ball. It can calm down as well though, performing more mundane everyday duties without fuss. That it does this at a far lower cost than the Ford - at least while you could still get one - seals it.
There is a postscript though. Isn't there always? Not many people buy their cars outright at the moment and, to lease, a Swift Sport costs more on the sites we checked than a Fiesta ST. Yes, really. And an ST is certainly more fun than a Sport. It's more fun than a lot of things, in all honesty. If that's how your purchase will be made, then go for the Ford with a hearty PH recommendation. If it's between the two cars here though, the Swift is the one to have - it's fantastic.
[Photos: Dafydd Wood]