RE: Brabus GLA upgrades launched
Tuesday 27th May 2014
Brabus GLA upgrades launched
Thought a GLA45 was a barmy idea? How about one with 400hp?
---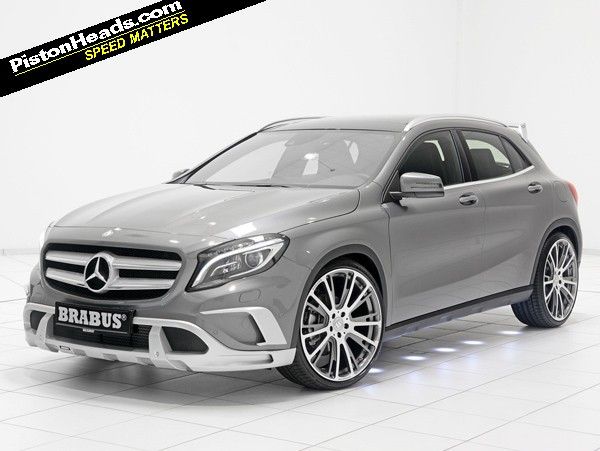 Once upon a time AMG made big saloons with oodles of power from gigantic V8s. Then Brabus would tweak them further for more power, because it could and some people are never satisfied. But times they are a changin' and so with AMG creating a
four-cylindercrossover
, Brabus needed to step up and make it sillier still.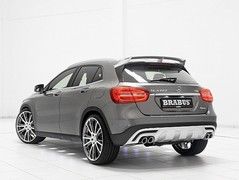 This look doesn't really work with diesel, does it?
Should you wish to bling up a GLA, Brabus is only too happy to oblige. There are rims of up to 21-inch diameter, Brabus bumpers, diffusers and wings plus various other trinkets for inside and out.
The dynamic extras are rather more interesting. The PowerXtra B45 kit adds 40hp and 50Nm (37lb ft) for 400hp and 500Nm (369lb ft) in total. The top speed can be raised to 168mph (270km/h) also. Brabus sports suspension kits are in development too, probably taking the GLA back down to the ride height of an A-Class.
Anyway, there's something quite appealing about the prospect of a GLA with 400hp that looks very similar to an AMG Sport 220 CDI. We can forego spoilers on top of wings and the like. Such is the demand for AMG reps that there's very little to tell the genuine cars from the wannabes. Debadged too, for the full stealth effect.
[Sources: autoevolution, Brabus]
Gassing Station | General Gassing | Top of Page | What's New | My Stuff